Name :
PEDAGADA UMA NAGA SAMPURNA
Sponsorship:

$200.00

Date of birth:
21-08-2000
Father's Name:
P.SUBHRAMANYAM
Occupation:
Left the Family
Mother's Name:
P.MAVILAMMA
Occupation:
TAILORING
Address:
Door No. 3-29, Gollala Bazar, Ramavarappadu, Vijayawada, INDIA
School:
VIKAS PUBLIC SCHOOL
Grade:
VI
Family Details:
Sampurna's Father left her mother and is staying with other women. Her mother is working as a tailor and taken the responsibility of the total family. Sampurna had one younger sister. Total family is dependent on the tailoring work of the Sampurna's mother. So, she requested our school management to sponsor her child.

Sponsored By: Gaddam Srikanth
Name :
MANDA PRATYUSHA
Sponsorship:

$200.00

Date of birth:
29-06-2001
Father's Name:
M. RAVI RATNA KUMAR
Occupation:
SALES MAN IN BREAD FACTORY
Mother's Name:
M.UDAY LAKSHMI
Occupation:
HOUSE WIFE
Address:
# 2-60, BALLEMVARI VEEDHI, RAMAVARAPPADU, VIJAYAWADA, PIN-521108, A.P., INDIA
School:
VIKAS PUBLIC SCHOOL
Grade:
V
Family Details:
Pratyusha's father is working as a salesman in bread factory. He works very hard every day. Pratyusha had younger brother and elder sister. Her mother is a house wife. Her father's earnings are not sufficient for the family total expenditure. So, pratyusha's mother requested our school management to support her one of the child's education

Sponsored By: HARITHA POTLURI
Name :
KOPPULA SUSHMA
Sponsorship:

$200.00

Date of birth:
23-11-2001
Father's Name:
LATE K.CHANDRASEKHAR
Occupation:
Mother's Name:
K.TULASI
Occupation:
AGRICULTURAL LABOUR
Address:
HANUMAN NAGAR, RAMAVARAPPADU, VIJAYAWADA-521108, A.P., INDIA
School:
VIKAS PUBLIC SCHOOL
Grade:
I
Family Details:
K.SUSHMA'S father died one year ago with severe health hazards. Her mother is physically handicapped. She works as an agricultural labor. Sushma had one twin sister Sushmita. So her mother requested our school management to help her twin children for good education.

Sponsored By: PADMA PATHURI
Name :
KOPPULA SUSHMITHA
Sponsorship:

$200.00

Date of birth:
23-11-2001
Father's Name:
LATE K.CHANDRASEKHAR
Occupation:
Mother's Name:
K.TULASI
Occupation:
AGRICULTURAL LABOUR
Address:
HANUMAN NAGAR, RAMAVARAPPADU, VIJAYAWADA-521108, A.P., INDIA
School:
VIKAS PUBLIC SCHOOL
Grade:
I
Family Details:
K.SUSHMITHA'S father died one year ago with severe health hazards. Her mother is physically handicapped. She works as an agricultural labor. Sushmitha had one twin sister Sushma. So her mother requested our school management to help her twin children for good education.

Sponsored By: PADMA PATHURI
Name :
MEERAKANAPALLI ROOPA DEVI
Sponsorship:

$200.00

Date of birth:
12-06-2000
Father's Name:
LATE M.KOTESWARA RAO
Occupation:
Mother's Name:
M.RAJYA LAKSHMI
Occupation:
HOUSE WIFE
Address:
# 5-88, RAMAVARAPPADU, VIJAYAWADA- 521108, A.P., INDIA
School:
VIKAS PUBLIC SCHOOL
Grade:
VI
Family Details:
Roopa's father worked as a lorry driver. He met with a road accident in Patna, severely injured and died. Up to now her mother is a house wife. Now she is searching for a work and asked our school management to help her child's education. Roopa had very good personality and she is enthusiastic to study well and look after her mother.

Sponsored By: BHARGAVA KONKAYALA
Name :
PANDIRI NAGA VAMSI KRISHNA
Sponsorship:

$200.00

Date of birth:
20-05-2000
Father's Name:
LATE P.KRISHNA
Occupation:
Mother's Name:
P.RANI
Occupation:
NURSE
Address:
# 3/6, RAMAVARAPPADU VIJAYAWADA-521108, A.P. INDIA.
School:
VIKAS PUBLIC SCHOOL
Grade:
VI
Family Details:
Vamsi's father died with AIDS. Vamsi's mother is working as a nurse in a small hospital. But she is not qualified nurse. But she is working for a group of AIDS patients. In that she will get very less money. Vamsi had one elder sister. She is studying in Government school. Vamsi's mother earnings are not sufficient for their family requirements. So, she requested our school management to help her kid for good education.

Sponsored By: BHARGAVA KONKAYALA
Name :
TADALA JHANSI
Sponsorship:

$200.00

Date of birth:
20-11-2002
Father's Name:
T.SRINU
Occupation:
COOLIE
Mother's Name:
T.VIJAYA
Occupation:
HOUSE WIFE
Address:
BALLEMVARI VEEDHI, RAMAVARAPPADU, VIJAYAWADA-521108, A.P., INDIA.
School:
VIKAS PUBLIC SCHOOL
Grade:
IV
Family Details:
T.Jhansi's father is working as a coolie. His health condition is also very poor. Often he will be absent for his work because of his bad health. Sometimes her mother also goes for work as a daily wage labour. Jhansi had a small sister. With poor economic conditions her mother requested the school management to help one of her kid's education.

Sponsored By: KANTHA SOMAYAJULU
Name :
TOTA MADHU LATHA
Sponsorship:

$200.00

Date of birth:
01-04-2004
Father's Name:
LATE ADINARAYANA
Occupation:
Mother's Name:
TOTA CHANDRIKA
Occupation:
RUNNING TIFFIN CENTRE
Address:
:# 5-76, OPP SAI MODEL VILLAGE, AMAVARAPPADU, VIJAYAWADA-521108, A.P., INDIA
School:
VIKAS PUBLIC SCHOOL
Grade:
III
Family Details:
Madhu latha's father was a Lorry Driver. He met with a severe road accident and died. From then her mother is running a small mobile Tiffin centre. Her mother is very brave and working very hard to bought up her children. So, she requested the school management to support her child's education.

Sponsored By: SITA & BABU RAO KOTHAPALLI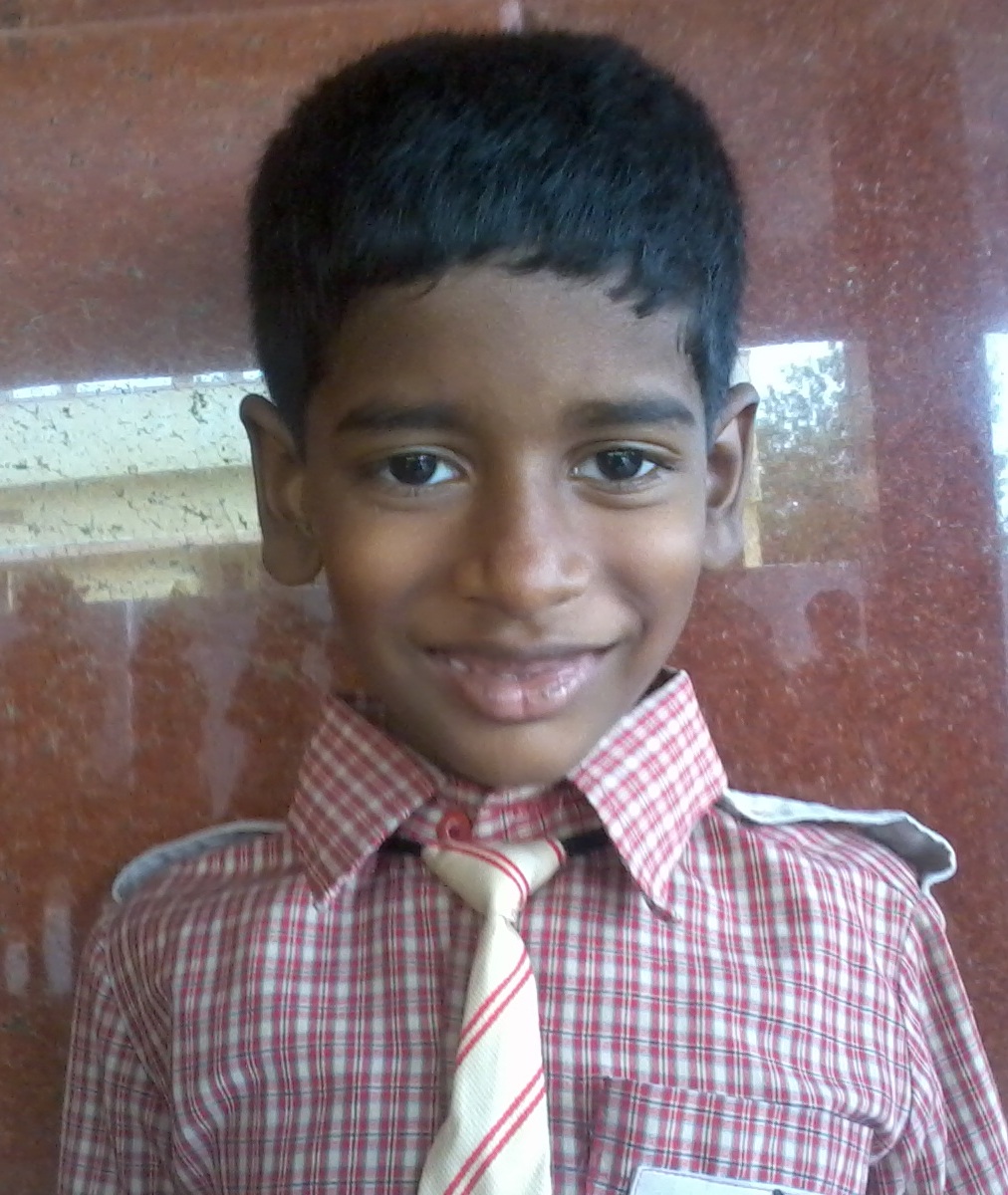 Name :
DOMATHOTI SUSEEL KUMAR
Sponsorship:

$200.00

Date of birth:
18-03-2006
Father's Name:
LATE D.ABRAHAM LINCON
Occupation:
Mother's Name:
D.SHARA
Occupation:
WORKING FOR DAILY WAGE IN A DRY CLEANING SHOP
Address:
OPP. CHECK POST, RAMAVARAPPADU, VIJAYAWADA-521108, A.P., INDIA.
School:
VIKAS PUBLIC SCHOOL
Grade:
L.K.G.
Family Details:
Susheel's father Lincon had two marriages. Shara is his second wife. After his first wife's death she married Shara. His first wife had two children. Lincon died last year with the brain clot. Now Shara had the responsibility to look after the three children. So, she requested the school management to help her kids education.

Sponsored By: RANI & UGANDHARA RAO CHALASANI
Name :
BEERA HEPSIBA
Sponsorship:

$200.00

Date of birth:
12-02-2003
Father's Name:
LATE B.TIMOTHI
Occupation:
Mother's Name:
B.ESTHER RANI
Occupation:
HOUSE WIFE
Address:
RAJULA BAZAR, RAMAVARAPPADU, VIJAYAWADA-521108, A.P., INDIA.
School:
VIKAS PUBLIC SCHOOL
Grade:
IV
Family Details:
Hepsiba's father died with severe road accident in June 2011. Before that he worked as a pastor. Hepsiba had one younger sister and younger brother. Hepsiba's mother is trying to work somewhere for the bread and butter of the family. So, her mother requested our school management to help her child's education

Sponsored By: AJAY KODALI
Name :
Somisetti Gopi Krishna
Sponsorship:

$200.00

Date of birth:
14/10/1999
Father's Name:
LATE S.SATYARAYANA.
Occupation:
Mother's Name:
S.SOWDESWARI
Occupation:
COOLIE
Address:
8/49,NEHRU NAGAR,RAMAVARAPPADU,VIJAYAWADA. India
School:
VIKAS PUBLIC SCHOOL
Grade:
V
Family Details:
Contact person at school: VINOD BABU Phone number of contact 08662084224, 098834709 Family History: S.Gopi's father S.satyanarayana died with pnemonia. Mother Sowdeswari is working as a house maid. Gopi Krishna is suffering with mal nutrition. His mother is unable to provide good food to him. So she requested to help her child .

Sponsored By: Sunitha & Satya Anumolu
Name :
Vaddi Jyothirmai
Sponsorship:

$200.00

Date of birth:
30/6/1999
Father's Name:
V.UDAY BHASKAR
Occupation:
Mother's Name:
V.MANI
Occupation:
HOUSE MAID
Address:
DOOR NO.4/69, OPP. ANKITA APARTMENTS,RAMAVARAPPADU,VIJAYAWADA. India
School:
VIKAS PUBLIC SCHOOL
Grade:
V
Family Details:
Contact person at school: VINOD BABU Phone number of contact 08662084224,098834709 Family History:V.Uday Bhasker , who is the father of V.Jyothirmai was missing since last two years. Her mother is working as a cook in a house to earn their livelihood. The girl is very obedient . Her mother is unable to provide her good education. So she reqeuested us to help her child for education

Sponsored By: Aruna Koganti
Name :
Medagani Swarnalatha
Sponsorship:

$200.00

Date of birth:
14/07/1999
Father's Name:
LATE M.SRINIVAS RAO
Occupation:
Mother's Name:
M.RAMANAMMA
Occupation:
COOLIE
Address:
DOOR NO. 8/41, NEHRU NAGAR, RAMAVARAPPADU, VIJAYAWADA. India
School:
VIKAS PUBLIC SCHOOL
Grade:
V
Family Details:
Contact person at school: VINOD BABU Phone number of contact 08662084224, 09985534709 Family History: M.Swarna Latha's father M.srinivas Rao died with Cancer. Mother is working as daily labour in building construction. So she is unable to provide good education for her child. So she requested us to help her child.

Sponsored By: Padmaja Nimmagadda

Name :
MANYAM VANI
Sponsorship:

$200.00

Date of birth:
19/10/1998
Father's Name:
LATE M.SESHU
Occupation:
Mother's Name:
M.NAGAMANI
Occupation:
TAILOR
Address:
DOOR NO. 8/46, NEHRU NAGAR, RAMAVARAPPADU,VIJAYAWADA. India
School:
VIKAS PUBLIC SCHOOL
Grade:
VI
Family Details:
Contact person at school: VINOD BABU Phone number of contact 08662084224, 09985534709 Family History: Vani's father M.Seshu died with Jaundice. Her mother is working as a tailor. The amount she gets from the stiching the clothes is not sufficient for them. So, she requested us to help the child for providing good education.

Sponsored By: Uma & Ramu Potarazu
Name :
CHINTA SAI KEERTHI
Sponsorship:

$200.00

Date of birth:
07/10/1997
Father's Name:
CH.DURGA RAO
Occupation:
COOLIE
Mother's Name:
CH.LAKSHMI
Occupation:
HOUSE WIFE
Address:
DOOR NO. 11/49, YADUVULA STREET, PRASADAMPADU, VIJAYAWADA. India
School:
VIKAS PUBLIC SCHOOL
Grade:
VI
Family Details:
Contact person at school: VINOD BABU Phone number of contact 08662084224,09985534709 Family History: Her father Durga rao was severely wounded in a road accident. So he is unable to support the family in any way. So her mother is struggling a lot to maintain the family's daily needs. So, the parents requested us to help their kid for good education.

Sponsored By: Uma & Ramu Potarazu
Name :
Swaroopa E
Sponsorship:

$200.00

Date of birth:
5 years
Father's Name:
Sitaram E
Occupation:
Auto driver
Mother's Name:
Santhi
Occupation:
House wife
Address:
Banjara Colony, Hayath nagar, Hyderabad, AP, India
School:
Nimmagadda Anandamma Memorial Girls School
Grade:
LKG
Family Details:
Family History: This tribal family of six has migrated to the city from Sarambadda Thanda, Vangur Mandal in Mahaboobnagar district. Both the girls are getting educated in the family. Their eldest son due to the economic condition of the family is doing electrical works. Contact person at school: Mrs. V. Vijayalakshmi Phone number of contact: 9885472959

Sponsored By: Asha & Ram Vikuntam
Name :
Sivani P
Sponsorship:

$200.00

Date of birth:
5 years
Father's Name:
Hatheram P
Occupation:
Cooli
Mother's Name:
Bharathi P
Occupation:
house wife
Address:
Banjara Colony, Hayath nagar, Hyderabad, AP, India
School:
Nimmagadda Anandamma Memorial Girls School
Grade:
LKG
Family Details:
Family History: This small family of four belongs to Hyderabad itself. The father a daily wage earning laborers is educating both his daughters. A little help from schools like ours would definitely encourage them to continue with the education of their girls. Contact person at school: Mrs. V. Vijayalakshmi Phone number of contact: 9885472959

Sponsored By: Latha & Sandeep Soorya
Name :
Sirisha V
Sponsorship:

$200.00

Date of birth:
5 years
Father's Name:
Pandu V
Occupation:
Auto driver
Mother's Name:
Garesha V
Occupation:
House wife
Address:
Ambedkar Colony, Hayath nagar, Hyderabad, AP, India
School:
Nimmagadda Anandamma Memorial Girls School
Grade:
LKG
Family Details:
Family History: This family migrated from Chautuppal in Nalgonda district. They are keen on educating both their daughters. Their second daughter is studying in our school. They take pride in getting their daughters educated. Contact person at school: Mrs. V. Vijayalakshmi Phone number of contact: 9885472959

Sponsored By: Vasantha & Ravi Narayan
Name :
Sirisha M
Sponsorship:

$200.00

Date of birth:
5 years
Father's Name:
Samson M
Occupation:
Painter
Mother's Name:
Ramulamma M
Occupation:
House wife
Address:
Ranganayakula Gutta, Hayath nagar, Hyderabad, AP, India
School:
Nimmagadda Anandamma Memorial Girls School
Grade:
LKG
Family Details:
Family History: The family migrated from Nayudupalem in Prakasm district. All the three children in the family are being educated. The family is well aware of the benefits of education and its impact on their life style. Contact person at school: Mrs. V. Vijayalakshmi Phone number of contact: 9885472959

Sponsored By: Vasantha & Ravi Narayan

Name :
Galinka Vijaykumar
Sponsorship:

$200.00

Date of birth:
17/07/1999
Father's Name:
G.DASU
Occupation:
borewell repairer
Mother's Name:
G.SUSEELA
Occupation:
HOUSE WIFE
Address:
1/9, BALLEMVARI VEEDHI, RAMAVARAPPADU, VIJAYAWADA. India
School:
VIKAS PUBLIC SCHOOL
Grade:
IV
Family Details:
Contact person at school: VINOD BABU Phone number of contact 08662084224, 09985534709 Family History: G.Vijay kumar is from a family which is under poverty line. His father is a borewell repairer. His earnings are not sufficient for the family's food and shelter. So, they requested us to help his child for providing good education.

Sponsored By: Vijaya & Kamalakar Gadde

Name :
Vinusha Meka
Sponsorship:

$200.00

Date of birth:
08/25/1990
Father's Name:
Ramesh Meka
Occupation:
Small Farmer
Mother's Name:
Swaroopa
Occupation:
Passed away with Cancer in 2007
Address:
Mekavaripalem Pagolu P.O Challapalli Mandal Krishna Dist.,AP, India
School:
Sri Vasavi Engineering College
Grade:
Electronics&Communications Engineering - Completed her 2 years college
Family Details:
This is her 3 rd year. 1st and 2nd years were sponsored by Ghanta Family. Family History: Vinusha is the eldest of two daughters of Ramesh and Swaroopa Meka. Swaroopa passed away in 2007 after struggling with cancer for 3 years. They lost 4 acres of land to treat her cancer. Now the family stands with no income with two daughters in school. Ramesh siblings are helping to survive.

Sponsored By: Sambasiva Rao & Bhavani Ghanta
Name :
Naga Teja Alapati
Sponsorship:

$200.00

Date of birth:
09/30/1992
Father's Name:
Sambasiva Rao Alapati
Occupation:
Agriculture laborer
Mother's Name:
Bhavani Alapati
Occupation:
Agriculture laborer
Address:
Poritigadda Challapalli Mandal Krishna Dist.,AP, India
School:
Sri Vevakananda Degree College
Grade:
Bachelor of Commerce and computers
Family Details:
Naga Teja Alapati Bachelor of Commerce and computers – Goal to become Certified Accountant Naga Teja is the only daughter of Sambasiva Rao and Bhavani Alapati . Their income mearly support them to eat. This family can not afford to send the daughter to college or any expense needed for medical emergencies. Nagamma lives with parents and commutes to college via bus transportation. She requires Rs. 10000 per year for tuition, books and few pairs of clothes.

Sponsored By: Sambasiva Rao & Bhavani Ghanta

Name :
Govarthan Kodali
Sponsorship:

$200.00

Date of birth:
06/10/1994
Father's Name:
NA
Occupation:
Passed away
Mother's Name:
Munimma
Occupation:
Agriculture laborer
Address:
Velivolu (P.O) Challapalli Mandal Krishna Dist.,AP, India 52132
School:
ZPH high School
Grade:
10th grade
Family Details:
Orphan. Govarthan lives with an old woman (Distant grand mother). He requires Rs. 5000 per year for food, tuition fee, books and few pairs of clothes.

Sponsored By: Sambasiva Rao & Bhavani Ghanta

Name :
JAGU GOPALA KRISHNA
Sponsorship:

$200.00

Date of birth:
11-04-1998
Father's Name:
J. Srinivasa Rao (Late)
Occupation:
Mother's Name:
C. Naga Lakshmi
Occupation:
Labour Worker
Address:
4-54, Sai Model Village back side, Ramavarappadu, Vijayawada. A.P. India
School:
Vikas Public School Prasadampadu, Vijayawada
Grade:
VI
Family Details:

Sponsored By: Venkateswara Rao & Jaya Chilukuru
Name :
Ch. Anuradha
Sponsorship:

$200.00

Date of birth:
7-4-1996
Father's Name:
NA
Occupation:
Coolie
Mother's Name:
CH.LAKSHMI
Occupation:
House Wife
Address:
11-49, PRASADAMPADU, VIJAYAWADA. A.P India
School:
Vikas Public School Prasadampadu, Vijayawada
Grade:
VIII
Family Details:
Her father is a coolie. He had accident and badly injured. He is unable to attend to his daily routine. So her mother is going to Autonager as a daily wage basis.

Sponsored By: Sujini & Ramana Gali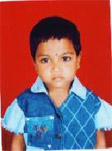 Name :
Meghana Eeribothu
Sponsorship:

$200.00

Date of birth:
Apr 4, 2005
Father's Name:
Chanti E
Occupation:
Scooter Mechanic
Mother's Name:
Sujatha E
Occupation:
Sells Vegetable
Address:
28-17-1, Kanakala Street Prakashraopeta - 530020 Visakhapatnam, A.P., INDIA
School:
SDA High School Dabagardens, Visakhapatnam, 530020, AP, India
Grade:
LKG
Family Details:
Chanti, the father of Meghna works as scooter mechanic and the mother runs a small vegetable stall at her house, both parents works hard but then the main problem with this family is, the work of the father is in a very bad condition since there are no more scooters on the road. Most of them drive bikes now a days. Because of that, he lost his income and hardly gets Rs 50/- a day. The family mainly survive on the income of the mother. Because of the bad financial condition they did not want to have another child and they stopped having another child. The parents are very hardworking and in need of help for educational support.

Sponsored By: Nalini Rao Kodali
Name :
Karun Konari
Sponsorship:

$200.00

Date of birth:
Sep 9, 2001
Father's Name:
(Late) Ravana Konari
Occupation:
NA
Mother's Name:
Ramanamma Konari
Occupation:
Shop cleaning maid
Address:
Qtr # 430, Railway quarters Near Sangam sarat theatres, Visakhapatnam, A.P., INDIA
School:
SDA High School Dabagardens, Visakhapatnam, 530020, AP, India
Grade:
I
Family Details:
Father left the family long back. His whereabouts are not known till today. The family thinks he might have died long back. The mother works as a cleaner in a shop. She stays along with her parents who are elderly ones and also her brother's family altogether stays in a hut pitched by the side of a railway quarters. The family finds it very hard to get their basic livelihood. They are unable to provide proper clothing and food for themselves. At this stage, providing education for the child is beyond their limit. Therefore they requested our educational help for the child.

Sponsored By: Kalpana Murthy
Name :
Tulasi B
Sponsorship:

$200.00

Date of birth:
5 years
Father's Name:
Mangtha B
Occupation:
Auto driver
Mother's Name:
Suseela
Occupation:
House Wife
Address:
Banjara Colony Hayathnagar
School:
Nimmagadda Anandamma Girls School, a project of Centre for Social Service
Grade:
LKG
Family Details:
The family originally belonged to the nomadic Banjara tribe from Bhongiri, Nalgonda district. Father who is the sole bread earner supports his family of wife and three children with his earnings from running an auto. He admitted his eldest son in a private school and his two daughters are now studying in our school.

Sponsored By: Sharnita and Raghu Chilukuri
Name :
Nandini A
Sponsorship:

$200.00

Date of birth:
2-5-2002
Father's Name:
Pandu
Occupation:
Coolie
Mother's Name:
Vijaya
Occupation:
House Wife
Address:
167, Ambedkar Nagar Hayath nagar
School:
Nimmagadda Anandamma Girls School, a project of Centre for Social Service
Grade:
LKG
Family Details:
This child's family is very poor and the sole bread earner of the family has a very hard time to make both ends meet for the family. In their struggle for survival their daughter's education has never been a priority. But still when they came to know about our free School for girls they brought their daughter for admission.

Sponsored By: Upasana Gupta

Name :
Nagamma Kodali
Sponsorship:

$200.00

Date of birth:
05/10/1989
Father's Name:
Muniyya Kodali
Occupation:
Agriculture laborer
Mother's Name:
Munimma
Occupation:
Agriculture laborer
Address:
Velivolu (P.O) Challapalli Mandal Krishna Dist.,AP, India 52132
School:
VSR Degree College
Grade:
Bachelor of Arts - Completed her 1 years college
Family Details:
This is her 2nd year. 1st year was sponsored by Ghanta Family. Nagamma's goal is to become a teacher. BA 3 years and B.Ed 2 years. Family History: Nagamma is the only daughter of Muniyya and Munimma Kodali. Their income mearly support them to eat. This family can not afford to send the daughter to college or any expense needed for medical emergencies. Nagamma lives with parents and commutes to college via bus transportation. She requires Rs. 10000 per year for tuition, books and few pairs of clothes.

Sponsored By: Sambasiva Rao & Bhavani Ghanta
Name :
Suchithra M
Sponsorship:

$200.00

Date of birth:
4-4-2004
Father's Name:
Sevya M
Occupation:
Auto driver
Mother's Name:
Lakshmi M
Occupation:
Laborer
Address:
H. No. 56, TRB Colony, (Banjara Colony) Hayathnagar, Hyderabad, A.P India
School:
Nimmagadda Anandamma Girls School, a project of Centre for Social Service
Grade:
LKG
Family Details:
The family belongs to backward tribe and is economically struggling. Despite their hardships the child's father is interested in educating his daughter and brought her to our school on the very first day of admission. She was one of the first to be admitted to our school.

Sponsored By: Kamal & Ramesh Agrawal
Name :
Amradhi Santhoshi
Sponsorship:

$200.00

Date of birth:
22/6/1990
Father's Name:
A. Suresh
Occupation:
Left the family
Mother's Name:
A. Swaroopa
Occupation:
Maid Servant
Address:
H.No.4-35-131, Venkateswara Nagar, Jagadgiri gutta, Balanagar (Md)Hyderabad, AP, India
School:
Grade:
Completed her Intermediate in 2009 with 76%
Family Details:
Waiting for training in a vocational course That could address her needs. Santhosha is from a poor background but good at studies. Her father deserted their family long back. Her mother is a maid servant. She has a younger sister who also had stopped studies due to their economical conditions. Santhosha had recently completed her Intermediate and is interested in further studies but is not able to continue as earning for the family is more important for her now, because of her mother's health problems and poor financial status. She now feels very depressed due to helplessness at her home. At least if the girl has some vocational skills and gets a decent job she can stand up on her own and can look after the family.

Sponsored By: Nagesh and Shoba Gadamsetty
Name :
Manikanta Chigatapu
Sponsorship:

$200.00

Date of birth:
July 10, 2002
Father's Name:
(Late) Manikanta Chigatapu
Occupation:
Deceased
Mother's Name:
Suridu Chigatapu
Occupation:
Daily Wages Laborer
Address:
Prasadampadu, Vijayawada
School:
Vikas Public School Prasadampadu, Vijayawada
Grade:
V
Family Details:
Child's father died due to meninzaitis (Brain fever) six years ago. since then the only way of their family income is her mother. His mother unable to provide the educational facilities. The income of his mother is not sufficient to meet the educational need. Mother is looking for help.

Sponsored By: Vasantha and Ravi Narayan
Name :
Mohammad Shareif Basha
Sponsorship:

$200.00

Date of birth:
Father's Name:
(Late )Mohammed Sharief
Occupation:
Deceased
Mother's Name:
Aktharunnisa
Occupation:
Daily Wage Laborer
Address:
D. No. 7-1 Vidyanagar, Prasadampadu, Vijayawada
School:
Vikas Public School Prasadampadu, Vijayawada
Grade:
V
Family Details:
Father died three years ago because of car accident at challapally. The family is not having any support economically. His mother has to go for work in daily wages. He is having a brother who is studying 10th class in vikas public school. She finds very hard to provide education. so she requested us to help the child for his education.

Sponsored By: Vasantha and Ravi Narayan
Name :
Manikanta Pulapu
Sponsorship:

$200.00

Date of birth:
October 26, 2002
Father's Name:
(Late) Appala Raju Pulapu
Occupation:
Deceased
Mother's Name:
Lakshmi Pulapu
Occupation:
Daily Laborer
Address:
c/o. Govind Prasadampaadu Vijayawada, AP, India
School:
Vikas Public School Prasadampadu, Vijayawada
Grade:
II
Family Details:
Child lost his father six years back due to hepatitis B virus. Since then, the only way of their family income is his mother. Because of low income of mother, she is not able to manage the living expenses properly. She is not able to afford child's school education. She is looking for help.

Sponsored By: Santi & Satish Mandalapu
Name :
Uday Srinath Chilamakurti
Sponsorship:

$200.00

Date of birth:
November 26, 2004
Father's Name:
Satyanarayana Chilamakurti
Occupation:
Deceased
Mother's Name:
(Late) Vijay Lakshmi
Occupation:
Deceased
Address:
D.No. 2-60, Ganapathi Towers Ballemvariveedi, Ramavarappadu Vijayawada, AP, India
School:
Vikas Public School Prasadampadu, Vijayawada
Grade:
UKG
Family Details:
Mother died last year. His father killed her last year. Not sure how the father died or missing. The children are currently under the care of Aunt. Aunty is able to provide food but not able to afford educational expenses. She is looking for help for child's education.

Sponsored By: Dhana Lakshmi & Ram Yalamanchi
Name :
Sravani Revella
Sponsorship:

$200.00

Date of birth:
February 1, 1998
Father's Name:
Ramu Ravella
Occupation:
Tractor Driver
Mother's Name:
(Late) Lakshmi Revella
Occupation:
Deceased
Address:
D.No. 1-60, Ramavarappadu Vijayawada, AP, India
School:
Vikas Public School Prasadampadu, Vijayawada
Grade:
VI
Family Details:
Her mother died due to hepatitis virus B. since then the only way of their family income is her father. The family is unable to provide her the educational facilities. The income of her father is not sufficient to meet the educational expenses. His income through driving tractor takes care of only the living expenses.

Sponsored By: Malini & Prabhakar Parvatham
Name :
Sanjana Cheerla
Sponsorship:

$200.00

Date of birth:
July 27, 2002
Father's Name:
(Late) Srinu Cheerla
Occupation:
Deceased
Mother's Name:
Parvathi Cheerla
Occupation:
Daily Laborer
Address:
D.No. 10-28, Prasadapaadu Vijayawada, AP, India
School:
Vikas Public School Prasadampadu, Vijayawada
Grade:
II
Family Details:
Father died last year due to excessive drinking. Her mother works on daily wages doing labor works for her living. The economical status of the family does permit them to meet the basic needs of the family. The younger sister is still at the home not going to school because of financial problem. Mother is seeking for help for this child's education.

Sponsored By: Nalini & Sudhakar Parvatham
Name :
Sai Pavan Kona
Sponsorship:

$200.00

Date of birth:
August 3, 2000
Father's Name:
Balaji Kona (Missing)
Occupation:
Truck Driver
Mother's Name:
Rama Devi Kona
Occupation:
Learning Sewing Machine
Address:
Ankitha Apartments Ramavarappadu Vijayawada, AP, India
School:
Vikas Public School Prasadampadu, Vijayawada
Grade:
III
Family Details:
Child's father was missing since five months. Child and mother depends on his grand parents. Mother is currently learning the sewing machine so that she can support herself in the future. Grand parents could help only for food and accommodation. Because of that, mother is looking for educational help.

Sponsored By: Sridevi & Sugan Chagarlamudi

Name :
Saritha V
Sponsorship:

$200.00

Date of birth:
4 years
Father's Name:
Sukki V
Occupation:
Auto driver
Mother's Name:
Chavali V
Occupation:
House Wife
Address:
Banjara Colony Hayathnagar, Hyderabad, A.P India
School:
Nimmagadda Anandamma Girls School, a project of Centre for Social Service
Grade:
LKG
Family Details:
This backward tribal family migrated from Nalgonda district to Hyderabad. Their eldest son is studying in government school. They have joined their eldest daughter in our school. We are hopeful that their second daughter will also join our school next year. We will then feel that our mission has been accomplished.

Sponsored By: Sarada & Prasad Chintamaneni
Name :
BANNARAVURI THRIVENI
Sponsorship:

$200.00

Date of birth:
25-08-2004
Father's Name:
B. RAVI BABU
Occupation:
WORKER IN STEEL COMPANY
Mother's Name:
B.LAKSHMI
Occupation:
HOUSE WIFE
Address:
T.BRAMMAGARI HOUSE, MURALI NAGAR, VIJAYAWADA, A.P., INDIA
School:
VIKAS PUBLIC SCHOOL
Grade:
I
Family Details:
Thriveni's father is working for daily wage in Autonagar steel company. He prepares house hold utensils. She is having one elder sister who studying IV class. The whole family depends on her father's earnings. But, he is Alcoholic and brings very little money to the home. Her mother suffers a lot with bad habits of the husband. So, she requested the school management to help her child education

Sponsored By: Paavan Kotini
Name :
MAREEDU PRASANNA
Sponsorship:

$200.00

Date of birth:
21-04-2003
Father's Name:
M.VENKATESWARA RAO
Occupation:
WELDING
Mother's Name:
M.MALLESWARY
Occupation:
PLASTIC COMPANY
Address:
URMILA NAGAR, GUNADALA, VIJAYAWADA, A.P., INDIA.
School:
VIKAS PUBLIC SCHOOL
Grade:
III
Family Details:
Prasanna's father works as a welding worker in Autonagar. He is Alcohalic. Every day he spends his earnings for drinking Alcohol and beats her mother. He creates nonsense in the family. Her mother works very hard in a plastic company. You cannot imagine her work in the plastic company. She has to grade the waste plastic which has collected in the drainages. She has to clean the plastic. Because of the severe bad smell and impure environment, she has to hospitalize often. So, she requested the school management to help her child's education

Sponsored By: Koteswara Rao Mukkamala
Name :
PRATHI RAMYASRI
Sponsorship:

$200.00

Date of birth:
10-09-2002
Father's Name:
LATE P. LAVA KISHORE
Occupation:
Mother's Name:
P.LAKSHMI
Occupation:
HOUSE WIFE
Address:
# 4-23, MALLEMUDIVARI VEEDHI, RAMAVARAPPADU, VIJAYAWADA, A.P., INDIA
School:
VIKAS PUBLIC SCHOOL
Grade:
III
Family Details:
Ramyasri's father died with AIDS. He worked as a car driver. Before he dies their family was a happy family. But now they are helpless. But her mother had a strong will to work and make the kids good citizens of India. She is having one younger brother who is studying I class. If we help the kid's education, they are the real beneficiaries

Sponsored By: Renuka and Jay Nambiar

Name :
TUMMALA NAGA LAKSHMI
Sponsorship:

$200.00

Date of birth:
21-01-2002
Father's Name:
LATE T.LAKSHMAIAH
Occupation:
Mother's Name:
T.MADHAVI LATHA
Occupation:
Address:
# 2-61, BALLEMVARI VEEDHI, RAMAVARAPPADU, VIJAYAWADA, A.P., INDIA.
School:
VIKAS PUBLIC SCHOOL
Grade:
IV
Family Details:
Child's father died 2 years ago. She and her mother are living with her grandparents. They are feeding the family members. But they are not in a position to pay school fee for the kid. So, her mother approached the school management to help the kid's education

Sponsored By: Kavita Kunjappan
Name :
PUNUGULA TEJASWI
Sponsorship:

$200.00

Date of birth:
19-01-2001
Father's Name:
P.DURGA PRASAD
Occupation:
AGRICULTURAL LABOR
Mother's Name:
P.RAMA DEVI
Occupation:
TAILOR
Address:
# 4-48, UPPARA BAZAR, BALLEMVARI VEEDHI, RAMAVARAPPADU, VIJAYAWADA, A.P., INDIA
School:
VIKAS PUBLIC SCHOOL
Grade:
IV
Family Details:
Tejaswi's father is a daily wage labor in the farms. Her mother works as a Tailor. Tejaswi is having one elder brother who is studying V class. Her grandparents are dependents of this family. So, both her mother and father works very hard, but their income is sufficient for the minimum needs of the family. So, her parents approached the school management to help the child's education.

Sponsored By: Prasad Choudary Kakarala
Name :
VADLANI SARANYA
Sponsorship:

$200.00

Date of birth:
08-01-2003
Father's Name:
V.DURGA RAO
Occupation:
COOLIE
Mother's Name:
V.KANAKA DURGA
Occupation:
HOUSE WIFE
Address:
# 8-26, HANUMAN NAGAR, RAMAVARAPPADU, VIJAYAWADA, A.P., INDIA.
School:
VIKAS PUBLIC SCHOOL
Grade:
III
Family Details:
V.saranya's father works as daily labor in a small factory in Autonagar. She is having one younger brother sai Krishna who is 5 years old. Her mother has to look after the family and his brother. So, earnings of one member are not sufficient for the bread, butter and medical expenses of the whole family. So, her father approached the school management and requested to help her child's education

Sponsored By: Krishna Prasad Surapaneni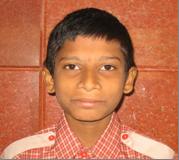 Name :
POKALA RAJ KUMAR
Sponsorship:

$200.00

Date of birth:
27-03-1999
Father's Name:
LATE P.PICHAIAH
Occupation:
Mother's Name:
P.SOWBHAGYA LAKSHMI
Occupation:
AGRICULTURAL LABOUR
Address:
NEAR POLERAMMAGUDI, RAMAVARAPPADU, VIJAYAWADA, A.P., INDIA
School:
VIKAS PUBLIC SCHOOL
Grade:
V
Family Details:
Raj kumar's father died with liver cancer. He was drug edict. His mother works as a worker in the agricultural fields. She is not employed for the whole year. When there is no work in the fields, she works as a coolie. Even though she works very hard, she cannot effort her child's education. So, she requested the school management to help her child's education

Sponsored By: Sudharshini Ragulan
Name :
PONKU MARIYAMMA
Sponsorship:

$200.00

Date of birth:
09-07-1999
Father's Name:
LATE P.RANGA RAO
Occupation:
Mother's Name:
P.NANCHARAMMA
Occupation:
Address:
HANUMAN NAGAR, RAMAVARAPPADU, VIJAYAWADA, A.P., INDIA.
School:
VIKAS PUBLIC SCHOOL
Grade:
V
Family Details:
Mariyamma's father died 5 years ago. She is having 2 sisters and one brother. Her mother left all her children with the grandparents and left. Her grandfather took the girl and left her in a home in Hanumannagar. Pastor approached the school management and requested to help the child 's education.

Sponsored By: Jeethu Eapen
Name :
CH.YESU KUMARI
Sponsorship:

$200.00

Date of birth:
09-07-1999
Father's Name:
LATE CH.SRINU
Occupation:
Mother's Name:
CH.SUBBAMMA
Occupation:
BEGGING
Address:
HANUMAN NAGAR, RAMAVARAPPADU, VIJAYAWADA, KRISHNA DT., A.P.,
School:
VIKAS PUBLIC SCHOOL
Grade:
II
Family Details:
Yesu kumari's father died 3 years ago. Her mother left the child in a home. Pastor is looking after the child's food and shelter. She is like a orphan. Pastor requested the school management to help the child's education.

Sponsored By: Siva and Venu Gundapaneni
Name :
YERRA ESWAR
Sponsorship:

$200.00

Date of birth:
30-11-2001
Father's Name:
Y.VENKATA RAMANA
Occupation:
CARPENTOR
Mother's Name:
Y.SURYA KUMARI
Occupation:
HOUSE WIFE
Address:
# 2-283, VIVEKANANDA VEEDHI, RAMAVARAPPADU, VIJAYAWADA, A.P., INDIA.
School:
VIKAS PUBLIC SCHOOL
Grade:
II
Family Details:
Eswar's father works as a carpenter. But, he cannot work for more hours. He is very week. He is having one elder brother who is studying IV class in our school. The whole family is very week. All the family looks like anemic patients. His father approached our school management for at least support the Eswar,s education.

Sponsored By: Mounica Allani
Name :
NAPASANI YOGITHA DURGA MALA
Sponsorship:

$200.00

Date of birth:
04/10/2000
Father's Name:
N.VIJAY KUMAR
Occupation:
Mother's Name:
N.SRIDEVI
Occupation:
STICHING(SEWING MACHINE)
Address:
BALLEMVARI VEEDHI, RAMAVARAPPADU, VIJAYAWADA. India
School:
VIKAS PUBLIC SCHOOL
Grade:
V
Family Details:
Contact person at school: VINOD BABU Phone number of contact 08662084224, 09985534709. Family History: Yogitha's father is a AIDS patient. It is in the advanced stage. Her mother works on a sewing machine to feed their children. So she requested us to help her kids in providing good education.

Sponsored By: Vimala & Prasad Lingam

Name :
Renuka M
Sponsorship:

$200.00

Date of birth:
4 years
Father's Name:
Koti M
Occupation:
Auto driver
Mother's Name:
Bharathi M
Occupation:
Does odd jobs
Address:
Banjara Colony, Hayath nagar, Hyderabad, AP, India
School:
Nimmagadda Anandamma Memorial Girls School
Grade:
LKG
Family Details:
Contact person at school: Mrs. V. Vijayalakshmi Phone number of contact: 9885472959 Family History: This family from Devarakonda consists of five members. Due to the economic constrain involved in educating their daughters they have admitted their eldest daughter in a welfare hostel and their youngest daughter in our School.

Sponsored By: Uma Movva
Name :
Radhika S
Sponsorship:

$200.00

Date of birth:
15-6-2004
Father's Name:
Shankar S
Occupation:
Driver
Mother's Name:
Roopali S
Occupation:
House wife
Address:
Plot No 146, Banjara Colony, Hayath nagar, Hyderabad, AP, India
School:
Nimmagadda Anandamma Memorial Girls School
Grade:
LKG
Family Details:
Contact person at school: Mrs. V. Vijayalakshmi Phone number of contact: 9885472959 Family History: This family of five migrated from Narayanapuram in Nalgonda District. They admitted their only daughter in our School since it does not economically burden them.

Sponsored By: Rani & Sukadev Lavu
Name :
Mounika K
Sponsorship:

$200.00

Date of birth:
4 years
Father's Name:
Shankar K
Occupation:
Auto driver
Mother's Name:
Suguna K
Occupation:
Housewife
Address:
239, Banjara Colony, Hayath nagar, Hyderabad, AP, India
School:
Nimmagadda Anandamma Memorial Girls School
Grade:
LKG
Family Details:
Contact person at school: Mrs. V. Vijayalakshmi Phone number of contact: 9885472959 Family History: This family migrated from Chautuppal in Nalgonda District. The family consists of three children and they have sent their youngest daughter to study in our Free English Medium School.

Sponsored By: Katie & Frankie Hertz
Name :
Anusha J
Sponsorship:

$200.00

Date of birth:
5 years
Father's Name:
Boda J
Occupation:
Auto Driver
Mother's Name:
Ramli J
Occupation:
Does odd jobs
Address:
4-3-118/5 Banjara Colony, Hayath nagar, Hyderabad, AP, India
School:
Nimmagadda Anandamma Memorial Girls School
Grade:
LKG
Family Details:
Contact person at school: Mrs. V. Vijayalakshmi Phone number of contact: 9885472959 Family History: The family migrated from Mudigonda. Both the parents are laborers. This family of five make a meager living and they have now sent their daughter to school. Hopefully the rest of the children will also follow suit and get educated.

Sponsored By: Lakshmi & Prasad Velugubanti
Name :
Sirisha A
Sponsorship:

$200.00

Date of birth:
20-2-2004
Father's Name:
Samuel A
Occupation:
Auto driver
Mother's Name:
Suvarna A
Occupation:
House wife
Address:
H. No 47, Labour Colony, Hayath nagar, Hyderabad, AP, India
School:
Nimmagadda Anandamma Memorial Girls School
Grade:
LKG
Family Details:
Contact person at school: Mrs. V. Vijayalakshmi Phone number of contact: 9885472959 Family History: The family migrated from Kanimela in Mehaboobnagar District. Of the three children they have sent one to our school. We hope that they would educate all their children and provide a better life for them.

Sponsored By: Suchithra Nancherla
Name :
Sirisha
Sponsorship:

$200.00

Date of birth:
5 years
Father's Name:
Hanumanthu
Occupation:
Mestry
Mother's Name:
Esamma
Occupation:
Housewife
Address:
Banjara Colony, Hayath nagar, Hyderabad, AP, India
School:
Nimmagadda Anandamma Memorial Girls School
Grade:
LKG
Family Details:
Contact person at school: Mrs. V. Vijayalakshmi Phone number of contact: 9885472959 Family History: This economically backward family is a native of Hyderabad city. May be because of the influence of the city the parents are very much aware of the importance of education. Both the older children are going to school. Their youngest daughter is now in our school. They take active part in their girl's schooling.

Sponsored By: Suchithra Nancherla

Name :
Sesirekha S
Sponsorship:

$200.00

Date of birth:
17-8-2005
Father's Name:
Raju S
Occupation:
Laborer
Mother's Name:
Jayamma S
Occupation:
Address:
4-3-135/27, Ranganayakula Gutta, Hyderabad, AP, India
School:
Nimmagadda Anandamma Memorial Girls School
Grade:
LKG
Family Details:
Contact person at school: Mrs. V. Vijayalakshmi Phone number of contact: 9885472959 Family History: This economically backward family is trying hard to make ends meet. The father who is a laborer does work for daily wages. Inspite of that they have tried to educate their daughter. When an opportunity to educate their daughter without any economic constrain came they took it and admitted their daughter in our school.

Sponsored By: Vanaja & Ramakrishna Nallan
Name :
Rupa T
Sponsorship:

$200.00

Date of birth:
11-4-2004
Father's Name:
Maisayya T
Occupation:
Coolie
Mother's Name:
Sridevi T
Occupation:
Coolie
Address:
Address: H. No 4-3-135/20, Ranganayakula Gutta, Hayath nagar, Hyderabad
School:
Nimmagadda Anandamma Memorial Girls School
Grade:
LKG
Family Details:
Contact person at school: Mrs. V. Vijayalakshmi Phone number of contact: 9885472959 Family History: The family is originally from a small village near Suryapet. They have migrated to the city in search of work. Both the daughters are studying in our School. Hopefully one day they will bring about a change in the economic and social conditions of their family.

Sponsored By: Durga Muppala
Name :
Pooja M
Sponsorship:

$200.00

Date of birth:
5 years
Father's Name:
Dhansingh M
Occupation:
Coolie
Mother's Name:
Laxmi M
Occupation:
House wife
Address:
H. No 35, Banjara Colony, Hayath nagar, Hyderabad, AP, India
School:
Nimmagadda Anandamma Memorial Girls School
Grade:
LKG
Family Details:
Contact person at school: Mrs. V. Vijayalakshmi Phone number of contact: 9885472959 Family History: This family of seven has migrated from Devarakonda to the city in search of livelihood. The father makes a decent living as a construction worker but the size of the family makes it very hard for them to survive. They have joined both their daughters in our School since it is the only way available for them to get educated.

Sponsored By: Leela Nimmagadda
Name :
Pushpalatha R
Sponsorship:

$200.00

Date of birth:
5 years
Father's Name:
Gowra R
Occupation:
Farmer
Mother's Name:
Sakri R
Occupation:
House wife
Address:
Banjara Colony, Hayath nagar, Hyderabad, AP, India
School:
Nimmagadda Anandamma Memorial Girls School
Grade:
LKG
Family Details:
Family History: The family migrated from Kokkirala Thanda, in Nalgonda district. The family consists of five daughters and educating them is a daunting task for their parents.

Sponsored By: Uma & Anand Kodali
Name
Mamatha B
Sponsorship:

$200.00

Date of birth:
6 Years
Father's Name:
Ganesh B
Occupation:
Father is physically and mentally handicapped
Mother's Name:
Salamma B
Occupation:
House wife
Address:
Banjara Colony, Hayath nagar, Hyderabad, AP, India
School:
Nimmagadda Anandamma Memorial Girls Schoo
Grade:
LKG
Family Details:
Family History: Due to an accident, father became physically and mentally handicapped. Mother is a house wife. There is no financial support to the family. Elder brother who is only 16 years old is the sole bread winner. Thanks to our free school, she is today getting education. Contact person at school: Mrs. V. Vijayalakshmi Phone number of contact: 9885472959

Sponsored By: Uma & Anand Kodali
Name :
Mahalaxmi M
Sponsorship:

$200.00

Date of birth:
21-1-2004
Father's Name:
Chandhrayya M
Occupation:
Daily laborer
Mother's Name:
Mangamma M
Occupation:
Does odd jobs
Address:
Plot No 7, Banjara Colony, Hayath nagar, Hyderabad, AP, India
School:
Nimmagadda Anandamma Memorial Girls School
Grade:
LKG
Family Details:
Family History: This economically backward family tries to make both ends meet with great difficulty. Sending their daughter to an English Medium School without any economic burden is a dream come true to the family. Contact person at school: Mrs. V. Vijayalakshmi Phone number of contact: 9885472959

Sponsored By: Viren Gupta (for Meena Boppana)
Name :
Shaik Subhani
Sponsorship:

$200.00

Date of birth:
1/9/2004
Father's Name:
SK.JOHNY
Occupation:
NA
Mother's Name:
SK.RAMJOHNBI
Occupation:
HOUSE MAID
Address:
DOOR NO.1/45,PRASADAMPADU,VIJAYAWADA.India
School:
Vikas Public School Prasadampadu, Vijayawada
Grade:
LKG
Family Details:
Sk. Subhan's father Sk.Johny was missing since 2 years. Mother Sk. RamJohnbee is working as a house maid. They are unable to meet the daily needs also, So she requested us to help us for the child 's education.

Sponsored By: Alagappan, Arun and Francine
Name :
Nakka Akshaya Kumari
Sponsorship:

$200.00

Date of birth:
22/03/2005
Father's Name:
N.SUDHAKAR
Occupation:
DAILY LABOUR
Mother's Name:
N.LAKSHMI
Occupation:
House Wife
Address:
18/119, MURALI NAGAR, KANURU PANCHAT,PENAMALURU,VJA
School:
Vikas Public School Prasadampadu, Vijayawada
Grade:
UKG
Family Details:
N.akshya father sudhakar is working as a daily labour. his earnings are not sufficient for the family's food and shelter. so, he requested us to help his child for education.

Sponsored By: Rachitha Bommakanti
Name :
Katragadda Bhavya
Sponsorship:

$200.00

Date of birth:
6/9/2003
Father's Name:
K.RAJA
Occupation:
NA
Mother's Name:
LATE K.NAGENDRAMMA
Occupation:
NA
Address:
1/41/12, PRASADAMPADU, NEAR CHURCH,VIJAYAWADA. India
School:
Vikas Public School Prasadampadu, Vijayawada
Grade:
UKG
Family Details:
k.bhavya's mother died because of the lack of medical facilities after delivery. Nobody is there to look after the child. Her father is a autodriver who hires a auto. They both stay with their grand parents. Her father's economic condition cannot support his child's education. So, he asked our help.

Sponsored By: Ramya Bommakanti
Name :
Bogala Gopi Krishna
Sponsorship:

$200.00

Date of birth:
1/7/2005
Father's Name:
LATE B.UPENDRA REDDY
Occupation:
NA
Mother's Name:
B.LAKSHMI
Occupation:
Coolie
Address:
kamineni nagar, autonager, gunala donka road, vijayawada. India
School:
Vikas Public School Prasadampadu, Vijayawada
Grade:
LKG
Family Details:
B.Upendra Reddy father of B. Gopala Krishna died with heart attack. Mother is working in Autonagar in a small factory on daily wages. Her earnings are not sufficient for their livelihood. So they requested us to help her child's education.

Sponsored By: Phani & Prasad Tummala
Name :
PEDDINTI ASHOK REDDY
Sponsorship:

$200.00

Date of birth:
27th June 1988
Father's Name:
P.Per Reddy
Occupation:
None
Mother's Name:
P.Lakshmi
Occupation:
House wife
Address:
Raachuru, Ungaturu (md), W.Godavari (dt)
School:
Grade:
Currently in 3rd year BDS (Medicine - dental)
Family Details:
Ashok, a 3rd year Dental student in Government Dental College, Hyderabad comes from a very poor family. Till 2008, his father was running a road side tea shop in their native place and they use to live in the backspace of the hotel. His mother also worked in it and they managed to get an income that hardly supports all their needs. But last year, even that income was stopped as they lost their shop in road widening works. Now, they are homeless and helpless. His father is somehow managing to run the family by doing petty jobs and taking hand loans from friends and relatives but still the family doesn't have any permanent source of income. Ashok also has a younger brother and a younger sister who are doing their B.Tech degree. It is becoming difficult for his father to pay for his children studies as all of them are in professional courses. As the eldest child Ashok has to share the family responsibilities from the childhood, he is a brilliant student with nearly 90% marks in Tenth and Inter. He got a free seat in BDS in open category in Government Dental College. First two years his father supported him but due to his pitiable financial situation he could not make it out further. Now, the student is facing a challenging situation to get support for his expenses without which he cannot continue his studies. So, he need some outside help to complete his degree with the assistance of which, he can stand as backbone to his family in future. Premalayam would like to get support for such youth and we are glad that Hope For Humanity (HFH) has gracefully come forward to take up this initiative and provide the required funding and monitoring assistance

Sponsored By: Nagesh and Shoba Gadamsetty
Name :
KALAGATLA SWATHI
Sponsorship:

$200.00

Date of birth:
5th May 1989
Father's Name:
K.Satyanarayana
Occupation:
Wood Seller
Mother's Name:
K.Kishtamma
Occupation:
House wife
Address:
1.Govt. Dental Ladies hostel, Room no: 69, Osmania Medical College Campus, Koti, Hyd-95 2. D.No:24-2-1577, Raveendra Nagar, Nellore-524004
School:
Grade:
Currently in 3rd year BDS (Medicine - dental)
Family Details:
Swathi is the second daughter of a wood seller who had moved to a town from a small village in search of livelihood for his family. He earns nearly five thousand rupees per month and her mother helps her father in his work. Swathi has one elder sister and two younger sisters and all of who are studying. Though their family gets a very scanty income, all the children are fighting to continue their study and are getting good results with only these adequate resources available to them. The perspective of our society towards a girl child education is a known fact and that too as one among the four girls in a poor family, the situation is worse. But Swathi is fighting against all these odds, studied in a government school and got above 90% in Tenth which gifted her free coaching in intermediate. This brought her, a free dental seat in open category and now she is in her 3rd year. For the past two years, her father struggled to support her and now he completely fails to support her because of their worsening financial situation. At present, she faces a miserable situation with the fear of stopping her studies because of her financial situation. So, if she could get support at this stage, all her fight throughout these years will be fruitful and she will be of a good use to the society as a doctor. So, she is awaiting some financial assistance to continue her studies Premalayam would like to get support for such youth and we are glad that Hope For Humanity (HFH) has gracefully come forward to take up this initiative and provide the required funding and monitoring assistance

Sponsored By: Nagesh and Shoba Gadamsetty
Name :
BURUGURU SUSHMA
Sponsorship:

$200.00

Date of birth:
25th Aug 1988
Father's Name:
B.Satyanarayana
Occupation:
Priest
Mother's Name:
B.Sandhya
Occupation:
House wife
Address:
1.Govt. Dental Ladies hostel, Room no: 69, Osmania Medical College Campus, Koti, Hyd-95 2. H.No: 2-10, Kannepalli, Bheemini (md), Adilabad (dt)
School:
Grade:
Currently in 4th year BDS (Medicine - dental)
Family Details:
Family History: Sushma's father being a priest in a small town in Adilabad district earns a very meager income of four thousand rupees per month and her mother is a house wife (who doesn't have a separate income). Sushma has an elder sister and a younger brother who are still in their studies. So her father is the only bread winner in the family and has to maintain a family of five members (and has to pay for family expenses like rent, food and studies) with this only source of income. From her childhood, she faced a lot of financial problems and she studied in a government school and college. But these conditions didn't stop Sushma at any point and she got 95% in tenth class and 96% in Inter. And then she studied very hard on her own and relinquished her dream of being a doctor by getting a free seat in BDS in open category in Government Dental College. So her father, with very hard efforts maintained to support her dental degree by taking private loans, till last year. But now, it is becoming almost impossible for him as he also had to support her younger brother who entered his intermediate this year. So, she could not continue her studies without being supported for her expenses like mess bill and hostel rent. Now, she feels very depressed as all her efforts over these years will be useless if she couldn't continue her studies for this year. If she manages to study this final year she will be on her own and can even support her family and society as a doctor. So, she is looking forward for some financial assistance to achieve her goal. Premalayam would like to get support for such youth and we are glad that Hope For Humanity (HFH) has gracefully come forward to take up this initiative and provide the required funding and monitoring assistance

Sponsored By: Nagesh and Shoba Gadamsetty
Name :
MURUMULLA SATYA PRAVALLIKA
Sponsorship:

$200.00

Date of birth:
18-04-2006
Father's Name:
M.APPA RAO
Occupation:
DAILY WAGE LABOUR
Mother's Name:
M.PADMA
Occupation:
DAILY WAGE LABOUR
Address:
JAMATHOTA, ENIKEPADU, VIJAYAWADA-521108, A.P., INDIA
School:
VIKAS PUBLIC SCHOOL
Grade:
I CLASS
Family Details:
Pravallika,s Father and mother works on the daily wages basis. The economical status of the family does not permit them to fulfill the basic needs for the children like food and shelter. They are unable to meet the daily needs also. So they requested us to help the child for the education.

Sponsored By: Smitha, Pranavi and Pavan Pakala
Name :
GONAMANDA JOY
Sponsorship:

$200.00

Date of birth:
15-07-2003
Father's Name:
G.SRINIVAS RAO
Occupation:
COOKING
Mother's Name:
G.RAMA LAKSHMI
Occupation:
HOUSE WIFE
Address:
P.S.R. COLONY, RAMAVARAPPADU, VIJAYAWADA-521108, A.P., INDIA.
School:
VIKAS PUBLIC SCHOOL
Grade:
II
Family Details:
Joy's father is a cook. He gets Rs.3,000/- per month. He is a drug addict. Everyday he comes home waving. Everyday there will be a quarrel between her father and mother. Her mother works very hard to feed the child. Her mother is trying to work. She cried in front of the school management to help Joy's education.

Sponsored By: Nagendra Polu
Name :
KOLA RAMYA KRISHNA
Sponsorship:

$200.00

Date of birth:
05-05-2000
Father's Name:
K.GOVINDA RAO
Occupation:
SWIMMING TEACHER
Mother's Name:
K.ESWARI
Occupation:
Address:
DOOR NO 20-280, MURALI NAGAR, VIJAYAWADA, A.P., INDIA.
School:
VIKAS PUBLIC SCHOOL
Grade:
VI
Family Details:
Her father is a coach in swimming pool in Vijayawada Municipal Corporation in temporary basis. They will not give salaries in time. That salary is also very less i.e., 3,000 per month. She is having another brother who is studying VII class. Her mother is very innocent and she will not go anywhere and work. The salary they are getting is not sufficient for their livelihood. But, parents have the intention to make their children good professionals. So, they requested us to help their children in getting good education.

Sponsored By: Maya and Meena Mohan
Name :
BIRABOYINA SUMATHI
Sponsorship:

$200.00

Date of birth:
05-09-2000
Father's Name:
B.MALLIKARJUNA RAO
Occupation:
COOLIE
Mother's Name:
B.SUJATHA
Occupation:
House Wife
Address:
C/O N.JAMALAIAH, # 20-318, PRASADAMPADU, VIJAYAWADA, A.P., INDIA
School:
VIKAS PUBLIC SCHOOL
Grade:
VI
Family Details:
Her father is a coolie. Her mother works as a worker in a small vermi compost unit. She has one younger sister who is studying 1st class. Her mother and father works very hard for their bread and butter. They are very dedicated towards their children's education. Every day the two children are very punctual to the school and study hours. They hired a small room near the school premises only because of their children's education. Both the children study well. But, their economic condition is very poor that they cannot pay school fee. So, they requested the school management to help the child's education.

Sponsored By: Kavita Lepping
Name :
RANGAVARAJULA KAVYA
Sponsorship:

$200.00

Date of birth:
01-10-2000
Father's Name:
R.SIVA SANKAR
Occupation:
DAILY WAGE LABOUR
Mother's Name:
R.GAYATRI
Occupation:
HOUSE WIFE
Address:
# 4-351, MADHAVAPEDDIVARI STREET, RAMAVARAPPADU, VIJAYAWADAM, A.P., INDIA
School:
VIKAS PUBLIC SCHOOL
Grade:
VI
Family Details:
Kavya's father earns very little with daily wage laborer in a construction company. His earnings are not sufficient for the family's expenses. So, he joined her in a Government school. But the child is not attending the school properly because of lack of minimum facilities in that school. So, her father requested us to help her child in providing the good education facilities.

Sponsored By: Sita Lakshmi Duggirala
Name :
GUNJA MAHESH
Sponsorship:

$200.00

Date of birth:
28-06-2002
Father's Name:
Occupation:
Mother's Name:
G.VEERAMMA
Occupation:
HOUSE HOLD WORK
Address:
#7-289, NEAR POLERAMMAGUDI, NEAR RAMAVARAPPADU STATION, VIJAYAWADA, A.P., INDIA.
School:
VIKAS PUBLIC SCHOOL
Grade:
II
Family Details:
Mahesh is a dumb kid. He cannot talk. So, his parents are spending more money for the hospitals to make his child talk. They are working very hard day and night for the hospital expenses. Mahesh is very interested in studies. So, he is very good kid in the academic activities. So, school management selected the child for the sponsorship.

Sponsored By: Kiranmai and Kiran Chand Thotakura
Name :
PUPPALA HEMANTH SAI KRISHNA
Sponsorship:

$200.00

Date of birth:
10-06-2006
Father's Name:
LATE P.NAGA BABU
Occupation:
Mother's Name:
P.ANJALI DEVI
Occupation:
TAILORING
Address:
DOOR NO. 8-56 NEAR RAILWAY STATION, RAIWASA KALAVA KATTA, RAMAVARAPPADU, VIJAYAWADA, A.P., INDIA
School:
VIKAS PUBLIC SCHOOL
Grade:
L.K.G.
Family Details:
Hemanth's father worked as a Tailor. Two years back he died with heart attack. Hemanth is having a sister. The whole family went to their grandparents' house and they are staying with their grandparents. Their grandparents are also very old and they requested us to help the child education.

Sponsored By: TANA Foundation
Name:
B.RAMYA
Sponsorship:

$200.00

Date of birth:
17-06-2004
Father's Name:
B.TIMOTHI
Occupation:
PASTOR
Mother's Name:
B.ESTHER RANI
Occupation:
HOUSE WIFE
Address:
DOOR NO. 4-87 VISHNAVI APARTMENT OPP., RAMAVARAPPADU, A.P., INDIA.
School:
VIKAS PUBLIC SCHOOL
Grade:
L.K.G.
Family Details:
B.RAMYA'S father works as a pastor. He gets very less income from devotional activities. His father and mother will stay with him only. His earnings are not sufficient for the big family. So, He requested us help the child's education.

Sponsored By: Indrani Kodali
Name:
KOBBARTHI ROOPASRI
Sponsorship:

$200.00

Date of birth:
22-06-2001
Father's Name:
K.YESU
Occupation:
COOLIE
Mother's Name:
K.VARA LAKSHMI
Occupation:
HOUSE WIFE
Address:
# 2-32, BHEL COLONY, RAMAVARAPPADU, VIJAYAWADA, A.P., INDIA
School:
VIKAS PUBLIC SCHOOL
Grade:
III
Family Details:
Roopa's father works daily wage labor in Autonagar work shop. He earns very little. She is having one elder sister Madhuri who is studying VII class. The whole family depends on the single person's earnings. So, the whole family is under nutrition. She was intelligent and hard worker. She had a fascination to study in the private school and achieve something in her life. So, her father and mother requested the school management to help to achieve her dreams

Sponsored By: Nirmala Arvapalli

Name:
PEDALA DURGAMMA
Sponsorship:

$200.00

Date of birth:
15-12-2000
Father's Name:
P.GURAVAIH
Occupation:
RIKSHAW PULLER
Mother's Name:
Occupation:
Address:
DOOR NO. 28-46, RAJA RAJESWARIPET, VIJAYAWADA, A.P., INDIA.
School:
VIKAS PUBLIC SCHOOL
Grade:
L.K.G
Family Details:
P.Durgamma's father is a Rickshaw puller. He earns very little. Durgamma's mother is a patient. She cannot even do the house hold works properly. So, she kept her child in the hostel. They provide her free food and shelter. So, they requested us to help her child in providing good education.

Sponsored By: Naveena Hemanth
MATTADI MERCY

Sponsorship:

$200.00

Date of birth:
04-01-2000
Father's Name:
M.YAHOON
Occupation:
Mother's Name:
M.VARA LAKSHMI
Occupation:
COOKING
Address:
HANUMAN NAGAR, RAMAVARAPPAU, VIJAYAWADA, A.P., INDIA.
School:
VIKAS PUBLIC SCHOOL
Grade:
II
Family Details:
Vara's father is a bedridden patient. He cannot even walk properly. He is suffering with Paralysis. Her mother works in a house as a cook. Her income is not sufficient for the family's food and shelter and her father's medicines. So, she kept her only one child in a home. The home owner asked our school management to help the child's education.

Sponsored By: Manomohan Pillai
Name:
KAAKI TARANGINI
Sponsorship:

$200.00

Date of birth:
11-03-2006
Father's Name:
K. MURALI
Occupation:
DRIVER
Mother's Name:
K. MANI
Occupation:
HOUSE WIFE
Address:
# 18/183, KAMALAMMA BAZAR, MURALI NAGAR, VIJAYAWADA, A.P., INDIA.
School:
VIKAS PUBLIC SCHOOL
Grade:
L.K.G
Family Details:
Tarangani,s father works as a Ambulance driver. He is having one Auto also. He had a great loss with that auto. So, he had so many loans. He is literally crying in front of the school management regarding his kids education. Tarangini is having one elder brother. So, for them it is very difficult to fulfill the minimum needs of the family. So, her father requested the school management to help her kids educati

Sponsored By: Chandrika & Srikanthan Ragothaman
Name:
SOMISETTI UDAY KARTHIK
Sponsorship:

$200.00

Date of birth:
25-10- 2003
Father's Name:
S. DURGA RAO
Occupation:
LORRY DRIVER
Mother's Name:
S.ANU RADHA
Occupation:
HOUSE WIFE
Address:
P.S.R.COLONY, RAMAVARAPPADU, VIJAYAWADA, A.P., INDIA.
School:
VIKAS PUBLIC SCHOOL
Grade:
I
Family Details:
Karthik,s father works as a Lorry driver. He is alcoholic and drug edict. He will not bring a single rupee to the house. He is having one younger brother. The whole family is dependent on his father's earnings. So, her mother is working for daily wages. She requested our school management to help her kid's education

Sponsored By: Sita and Babu Rao Kottapalli
Name:
YANTMURI AKHILA
Sponsorship:

$200.00

Date of birth:
14-05-2003
Father's Name:
Y.SURYA RAO
Occupation:
WATCH MAN (APARTMENT
Mother's Name:
SATYAVATHI
Occupation:
DHOBI
Address:
MANASWINI APARTMENT, RAMAVARAPPADU, VIJYAWADA, A.P., INDIA.
School:
VIKAS PUBLIC SCHOOL
Grade:
I
Family Details:
Akhila's father works as a watchman in Manaswini apartment. He is alcoholic. He will not bring single rupee to the home. Her mother works as a Dhobi. She is having one younger brother. Her mother maintains the whole family, as her father is a irresponsible idiot. Her mother approached the school management to help her child's education.

Sponsored By: Sandhya Kulkarni
Name:
VEERANKI DEVI PRASANTHI
Sponsorship:

$200.00

Date of birth:
22-05-2004
Father's Name:
V.NAGESWARA RAO
Occupation:
TAPI MESTRI
Mother's Name:
V.KOTESWARAMMA
Occupation:
Address:
BALLEMVARI VEEDHI, RAMAVARAPPADU, VIJAYAWADA, A.P., INDIA.
School:
VIKAS PUBLIC SCHOOL
Grade:
U.K.G.
Family Details:
Prasanthi's father works as a Tapi mestri. Her mother is a house wife. She is having one younger sister. The family is a BPL family. They are very poor. They cannot effort for the minimum needs of the family. So, her mother requested the school management to help her child's education.

Sponsored By: Rohini Adhikarla

Name:
GUDIVADA CHANDRA SEKHAR
Sponsorship:

$200.00

Date of birth:
20-01-2001
Father's Name:
LATE G.NEELADHRI
Occupation:
Mother's Name:
G.RAMA
Occupation:
COOLIE (CONSTRUCTION
Address:
NEAR BSNL OFFICE, BALLEMVARI VEEDHI, RAMAVARAPPADU, VIJAYAWADA, A.P., INDIA.
School:
VIKAS PUBLIC SCHOOL
Grade:
U.K.G
Family Details:
Sekhar's father died with Typhoid on 23-06-2010. His grand father is a rickshaw puller. His mother works as a coolie in construction works. They are very poor. They are unable to provide sufficient food to the child. He is very week. But he had enthusiasm to have a good education. So, his grand father requested us to help the child's education.

Sponsored By: Sandhya Kulkarni
Name:
PENTAPATI KEERTHANA
Sponsorship:

$200.00

Date of birth:
08-08-2010
Father's Name:
P.BALA RAJU
Occupation:
PASTOR
Mother's Name:
P.HEMA
Occupation:
Address:
# 8-80, HANUMAN NAGAR, RAMAVARAPPADU, VIJAYAWADA, A.P., INDIA.
School:
VIKAS PUBLIC SCHOOL
Grade:
II
Family Details:
: Keerthana's father works as a pastor. He is a social worker. He adopts some of the street children. Around 15 children are staying with him. He will go to the needy homes and do some prayers and collect money, clothes and rice. Actually he is poor, but having helping mind he struggles a lot to feed the children. So, he requested us to help her child's education.

Sponsored By: Kiranmai and Kiran Chand Thotakura

MEKHALA LIKHITA
Name:
Sponsorship:

$200.00

Date of birth:
01-02-2000
Father's Name:
M.GOPI
Occupation:
FRUIT SELLER
Mother's Name:
M.RAMANA
Occupation:
HOUSE WIFE
Address:
# 1-52/3, HANUMAN NAGAR, RAMAVARAPPADU, VIJAYAWADA, A.P., INDIA
School:
VIKAS PUBLIC SCHOOL
Grade:
IV
Family Details:
Likhita's father is a fruit seller. Her mother is a House wife She is having one younger brother. The whole family is very poor. We can observe their standard of living when we visit their house. They live in a very poor surroundings. The girl is obedient, hard working . The kid is a real needy child for sponsorship

Sponsored By: Aparna and Salil Menon
KARUMURI SUDHAKAR
Name:
Sponsorship:

$200.00

Date of birth:
11-09-2000
Father's Name:
K.BABU RAO
Occupation:
AUTO DRIVER
Mother's Name:
K.BHAGYA LAKSHMI
Occupation:
HOUSE WIFE
Address:
9-141, PRASADAMPADU, VIJAYAWADA, A.P., INDIA
School:
VIKAS PUBLIC SCHOOL
Grade:
IV
Family Details:
Sudhakar's father hires an auto. He works as a driver for that auto. He has to pay rent for that auto. His mother is a house wife. He is having an elder sister, who is studying IX class in our school. The whole family is hard working. The two kids are hard working, intelligent and obedient. This boy is suffering with skin allergies always. So, they have to spend so much money for the hospital expenses. If we help for one kid's education the whole family will be benefited.

Sponsored By: Meeraiah Etigunta
Name:
BURRE PAVAN KALYAN
Sponsorship:

$200.00

Date of birth:
25-08-1999
Father's Name:
B.VENKATESWARA RAO
Occupation:
LABOR (DAILY WAGE)
Mother's Name:
B.KOTESWARAMMA
Occupation:
Address:
#.17-56, B. Venkateswar Rao Kanuru, Navatha Road, Ramchandra Nagar Vijayawada, A.P., INDIA.
School:
VIKAS PUBLIC SCHOOL
Grade:
VI
Family Details:
B. Venkateswara Rao is working as a daily wage workers in Autonagar. The boy is having an elder brother who is studying IX class. The kid is very hard working, obedient and intelligent. The family is a BPL family. Their earnings are very low to meet the daily needs of the family. So, his family approached the school management to help for kids' education

Sponsored By: Phani Nimmagadda
Name:
Sai Krishna Velesetty
Sponsorship:

$200.00

Date of birth:
19-10-1996
Father's Name:
(Late) Seethapathi
Occupation:
Deceased
Mother's Name:
Vijaylakshmi Velesetty
Occupation:
Shop Keeper
Address:
D/NO- 3-51C,Mallemudivari Veedhi, Ramavarappadu, Vijayawada
School:
Vikas Public School Prasadampadu, Vijayawada
Grade:
VIII
Family Details:
Father died with appenditis , eight years ago . The family is not having any support economically .His mother working as a shop keeper on daily wages basis at auto nagar. He is having a sister. The mother's daily income is not sufficient to meet the needs of the children. Mother is looking for help.

Sponsored By: Vasantha and Ravi Narayan
Name:
Madhu Kimidi
Sponsorship:

$200.00

Date of birth:
January 5, 2002
Father's Name:
(Late) Sangam Naidu Kimidi
Occupation:
Deceased
Mother's Name:
Rama Lakshmi Kimidi
Occupation:
Daily Wages laborer
Address:
D. No. 10-28, Prasadampaadu Vijayawada, AP, India
School:
Vikas Public School Prasadampadu, Vijayawada
Grade:
II
Family Details:
Father died due to cancer 5 years back. His mother goes to work on daily wages basis for their living. Mother is having difficulty for educating her child in a good school. She is looking for help.

Sponsored By: Syamala Naroji
Name:
Leela Sai Tadisetty
Sponsorship:

$200.00

Date of birth:
June 14, 2003
Father's Name:
Chiranjeevi Tadisetty
Occupation:
Missing (Since Years)
Mother's Name:
Vijay Lakshmi Tadisetty
Occupation:
Dairy Worker
Address:
Currency Nagar Gundala Vijayawada, AP, India
School:
Vikas Public School Prasadampadu, Vijayawada
Grade:
UKG
Family Details:
Father was missing since one year. He was HIV Positive. He left home one day and never returned back. Mother got 2 cows at home. She is living on the earnings from the cows. That is enough for her living expenses but not able to save enough for child's education. She is looking for help for child's education.

Sponsored By: Dhana Lakshmi & Ram Yalamanchi
Name:
Kavitha Yaarabati
Sponsorship:

$200.00

Date of birth:
July 31, 2000
Father's Name:
Santa Rao yaarabati
Occupation:
Missing (Since Years)
Mother's Name:
Sitamahalakshmi Yaarabati
Occupation:
Daily Wages laborer
Address:
D. No. 1-26, Varalakshmi Nilayam Ramavarappadu Vijayawada, AP, India
School:
Vikas Public School Prasadampadu, Vijayawada
Grade:
II
Family Details:
5 years ago, Father went out and never returned back. No idea what happened to him or where is he. Since then the family is taking shelter in the grand parent's house. They are unable to provide the proper educational facilities to the child. The mother's daily income is not sufficient to meet the needs of the children. Mother is looking for help.

Sponsored By: Ratna Battula
Name:
Jayasairam Prasad Napasani
Sponsorship:

$200.00

Date of birth:
September 03 1999
Father's Name:
Vijaya Krishna Napasani
Occupation:
Truck helper (Advance stage HIV)
Mother's Name:
Venkata Sridevi .N
Occupation:
Sewing cloths
Address:
D. No. 10-20/2G Near Manaswini apartments Ramavarappadu Vijayawada, AP, India
School:
Vikas Public School Prasadampadu, Vijayawada
Grade:
VI
Family Details:
His father has HIV +ve (advanced stage}. He is not in working condition. Now, his mother learning sewing machine to maintain her family. Grand mother supporting to this family. She is also working at autonagar as a daily wage worker. His mother's daily income is not sufficient to meet the needs of the children. So, the child's mother requests us to help for educational needs.

Sponsored By: Seshu Pakalapati
Name:
Gowreeswari Vemratapu
Sponsorship:

$200.00

Date of birth:
Father's Name:
(Late) Srinu Vemratapu
Occupation:
Deceased
Mother's Name:
Parvathi Vemratapu
Occupation:
Washes clothes for living
Address:
D. No. 11-80 Ramavarappadu Vijayawada, AP, India
School:
Vikas Public School Prasadampadu, Vijayawada
Grade:
II
Family Details:
Father died due to heart attack. Her mother earns her living by washing the clothes. Her mother is unable to provide the educational facilities to her child. It is very difficult to her to give the minimum living needs. She will be very happy if any one can help her child's education.

Sponsored By: Lakshmi Moturu
Name:
Dhanalakshmi Elakala
Sponsorship:

$200.00

Date of birth:
December, 15, 2002
Father's Name:
Kanniah Elakala
Occupation:
Left the family
Mother's Name:
Pamanamma Elakala
Occupation:
Daily Wages Laborer
Address:
Murali Nagar Kanuru Vijayawada, AP, India
School:
Vikas Public SchoolPrasadampadu, Vijayawada
Grade:
III
Family Details:
The child's father married another woman leaving all alone this family. Her mother goes for work on daily wages basis and earns their living. The family has no support economically. They are unable to provide the child proper education. Because of the interest of mother in child's education, we are looking for help for the child.

Sponsored By: JoAnn Hertz (For Maya)
Name:
Chandu Gunturu
Sponsorship:

$200.00

Date of birth:
Father's Name:
Devanandam Gunturu
Occupation:
Cleaner
Mother's Name:
(Late) Mary Gunturu
Occupation:
Deceased
Address:
D. No. 10-128 Prasadampadu, Vijayawada
School:
Vikas Public School Prasadampadu, Vijayawada,
Grade:
UKG
Family Details:
Mother died in kerosene fires due to harassment from her husband. His father is a lorry cleaner. His brother vamsi is with his father studying 2nd class in government school . Chandu is with his grand parents. His grand parents are unable to provide him the proper educational facilities. They are looking for educational help for the child.

Sponsored By: Joann Hertz (For Paresh)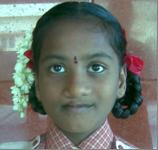 Name:
VANUKURU SARALA
Sponsorship:

$200.00

Date of birth:
16-05-2001
Father's Name:
V.SIVA VENKATA SATYA NARAYANA
Occupation:
ROAD SIDE FOOD SELLER
Mother's Name:
V.NAGAMANI
Occupation:
HELPINGHER HUSBAND IN FOOD
Address:
C/O SANGEEVA RAO,VELPURU, NEAR GUDAVALLI, GANNAVARAM MANDAL, Krishna Dt., A.P. INDIA
School:
VIKAS PUBLIC SCHOOL
Grade:
I
Family Details:
V.Sarala was born with cleft palate. She had surgery when she is young. Her father sells fruits on the road side. Her mother helps his husband in fruits selling. Sarala had one brother who is studying I class. Both the father and mother works very hard for feeding their children. So, they requested us help the child for education

Sponsored By: Sharnita and Raghu Chilukuri
Name:
PUNNANA DURGA PRASAD
Sponsorship:

$200.00

Date of birth:
14-12-2002
Father's Name:
P.RAMA KRISHNA
Occupation:
DAILY LABOUR
Mother's Name:
P.JAYA
Occupation:
DAILY LABOUR
Address:
B.H. COLONY,RAMAVARAPPADU, VIJAYAWADA, KRISHNA Dt., A.P. INDIA.
School:
VIKAS PUBLIC SCHOOL
Grade:
2
Family Details:
P.Durga Prasad's father and mother works as a daily wage labour in building construction. P.Durga Prasad is having one elder brother who is studying VI class in our school. They works very hard from morning to evening to feed their children and give good future to their children. So, they requested us to help one of their children in providing good education

Sponsored By: Kusuma Rao Chavali

Name:
KONDURU DIVYA
Sponsorship:

$200.00

Date of birth:
10-02-1999
Father's Name:
K.Damodhar Rao
Occupation:
Daily Labour
Mother's Name:
K.Rajya Lakshmi
Occupation:
House Wife
Address:
:Door No. 2-32,B.H.Colony,Ramavarappadu, Vijayawada rural.Krishna District, A.P ,
School:
VIKAS PUBLIC SCHOOL
Grade:
VI CLASS
Family Details:
Her father K.Damodhar Rao is a daily wage labor. Her mother is a house wife. Divya is having one sister who is younger than her. So, their earnings are not sufficient for them to feed their children. So, they requested us to sponsor one of their children

Sponsored By: Kusuma Rao Chavali
Name:
KONDAPALLI KRISHNA VAMSI
Sponsorship:

$200.00

Date of birth:
01-10-2001
Father's Name:
K.LAKSHMANA NAIDU
Occupation:
DAILY WAGE LABOUR
Mother's Name:
K.GOWREESWARI
Occupation:
HOUSE WIFE
Address:
DOOR NO. 10-14/1B, VIDYA NAGAR,PRASADAMPADU, VIJAYAWADA, KRISHNA Dt., A.P., INDIA
School:
VIKAS PUBLIC SCHOOL
Grade:
3rd
Family Details:
Vamsi's father is a daily wage labor who is earning very less. His family income is below poverty line. His wife is a house wife and she cannot do any hard work because of some health problems. So, his earnings are not sufficient for their family bread and butter. So, he requested us to give support for their son's education.

Sponsored By: Vijayalakshmi Nimmagadda
Name:
AMMISETTY SOWMYA
Sponsorship:

$200.00

Date of birth:
04-03-2003
Father's Name:
LATE A.VEERA ANJANEYULU
Occupation:
Mother's Name:
A.SARADA
Occupation:
COOLIE
Address:
DOOR NO.4-1, UPRALLA BAZAR, PRASADAMPADU, VIJAYAWADA RURAL, KRISHNA Dt., A.P. INDIA
School:
VIKAS PUBLIC SCHOOL
Grade:
III
Family Details:
Sowmya's father worked as a Lorry Driver. He was a rogue and he was involved in so many illegal activities. He was murdered. But, the victims are his wife and his children. Sowmya is having a younger brother, who is studying III class. Sowmya's mother works as a coolie in housing construction. Her income is not sufficient for their family's bread and butter. So, she requested us to support her child 's education

Sponsored By: Sukhada & Vivek Gore

Name:
MADU TRINADH GOPI
Sponsorship:

$200.00

Date of birth:
28-09-2006
Father's Name:
M.NAGA RAJU
Occupation:
DAILY WAGE LABOUR
Mother's Name:
M.SUNEETHA
Occupation:
HOUSE WIFE
Address:
# 6-105, ANJAIAH GARI VEEDHI, ENIKEPADU, VIJAYAWADA, ANDHRA PRADESH, A.P., INDIA.
School:
VIKAS PUBLIC SCHOOL
Grade:
L.K.G.
Family Details:
Trinadh's father is a daily wage labor in a small factory which is in the outskirts of Vijayawada. His mother had undergone Hystectomy. She had several health problems. It is difficult for them to give good education to the child with very less income. So, they approached the school management to help the child for good education

Sponsored By: Chaitanya Sathi
Name:
SHEIK RESHMA
Sponsorship:

$200.00

Date of birth:
07-05-2005
Father's Name:
LATE SK.AARIF
Occupation:
NIL
Mother's Name:
SK. REHMADH
Occupation:
COOLIE
Address:
DOOR NO. 1-56, HANUMAN NAGAR, PRASADAMPADU, VIJAYAWADA-521108., A.P., INDIA.
School:
VIKAS PUBLIC SCHOOL
Grade:
L.K.G.
Family Details:
Sk. Reshma's father died in a Road accident two years ago. She is having brother Jameer. Her mother Rehmadh works as a coolie for the daily wage. Their family stays with their grand parents. So, her earnings as a daily wage laborer is not sufficient for their daily needs. So, Rehmadh requested us to help their children education.

Sponsored By: Satya Selvam
Name:
Manjula A
Sponsorship:

$200.00

Date of birth:
Oct 15th 2001
Father's Name:
Bodia A
Occupation:
Not Available
Mother's Name:
Chittamma
Occupation:
Address:
H-No. 3-8-396, L.B. Nagar, Chandrapuri Colony Road No. 1, Plot No. 8
School:
Pratibha Model High School
Grade:
4th
Family Details:
Very Poor Family

Sponsored By: Jayaprada and Koteswara Rao Valluripalli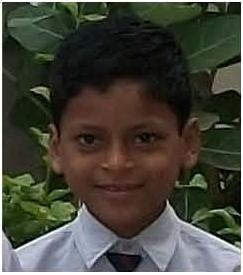 Name:
Teja A
Sponsorship:

$200.00

Date of birth:
Sept 20th 2003
Father's Name:
Bodia A
Occupation:
Not Available
Mother's Name:
Chittamma
Occupation:
Address:
H-No. 3-8-396, L.B. Nagar, Chandrapuri Colony Road No. 1, Plot No. 8
School:
Pratibha Model High School
Grade:
3rd
Family Details:
Very Poor Family

Sponsored By: Jayaprada and Koteswara Rao Valluripalli
Name:
Akhila K
Sponsorship:

$200.00

Date of birth:
5 years
Father's Name:
Srinu
Occupation:
Passed away
Mother's Name:
Rukku
Occupation:
Coolie
Address:
Banjara Colony, Hayath nagar, Hyderabad, AP, India
School:
Nimmagadda Anandamma Memorial Girls School
Grade:
LKG
Family Details:
Family History: The mother is the sole bread winner of this fatherless family. She manages her four children with great difficulty. Three of her daughters are in our School. Her son is a toddler. Educating her children is a task beyond her. But for our free School it would not have been possible for her to educate all her girls and ensure their bright future.

Sponsored By: Akshitha B. Kolla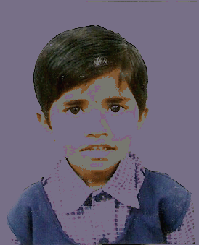 Name:
Indu R
Sponsorship:

$200.00

Date of birth:
5 Years
Father's Name:
Bikku R
Occupation:
Auto Driver
Mother's Name:
Manga R
Occupation:
Housewife
Address:
H. No 74/1, Banjara Colony, Hayath nagar, Hyderabad, AP, India
School:
Nimmagadda Anandamma Memorial Girls School
Grade:
LKG
Family Details:
This tribal family of five migrated from Devarakonda in Nalgonda District. They are very hardworking and keen on educating their daughters. Both their girls are in our School. They are sure to bring laurels to our School as they grow.

Sponsored By: Ratna and Hema Prasad Yadla (in memory of their loving daughter Nalini Yadla)
Name:
Swathi M
Sponsorship:

$200.00

Date of birth:
8-1-2005
Father's Name:
Chandulal M
Occupation:
Auto driver
Mother's Name:
Kamala M
Occupation:
Housewife
Address:
Banjara Colony, Hayath nagar, Hyderabad, AP, India
School:
Nimmagadda Anandamma Memorial Girls School
Grade:
LKG
Family Details:
This family of six migrated from Devarakonda town in Nalgonda district. They have admitted their only daughter in our school and take interest in her studies and her progress.

Sponsored By: KATIE & FRANK HERTZ
Name:
Anusha Giddala
Sponsorship:

$200.00

Date of birth:
04-08-1991
Father's Name:
Sammaiah Giddala
Occupation:
Coolie
Mother's Name:
Santha
Occupation:
Coolie
Address:
Gandigunta (Post) Vuyyuru Mandalam Krishna District, Andhra Pradesh, India.
School:
A.G. & S.G. Siddhartha Degree College
Grade:
Entering 3 year B.Sc. course
Family Details:
Anusha is the younger of two daughers of Sammaiah and Santha Gaddalla. Her Father and Mother are working as coolies. They are illiterate. So, her parents want to educate their daughters well. They are struggling with financial problems for their daughters' education.

Sponsored By: Durga & Prasad Paruchuri
Name:
Jejamma Giddala
Sponsorship:

$200.00

Date of birth:
15-06-1990
Father's Name:
Sammaiah Giddala
Occupation:
Coolie
Mother's Name:
Santha
Occupation:
Coolie
Address:
Gandigunta (Post) Vuyyuru Mandalam Krishna District, Andhra Pradesh, India.
School:
A.G. & S.G. Siddhartha Degree College
Grade:
B.Sc, 2nd year
Family Details:
Jejamma is the eldest of two daughers of Sammaiah and Santha Gaddalla. Her Father and Mother are working as coolies. They are illiterate. So, her parents want to educate their daughters well. They are struggling with financial problems for their daughters' education.

Sponsored By: Durga & Prasad Paruchuri
Name:
Praveena M
Sponsorship:

$200.00

Date of birth:
4 years
Father's Name:
Vanesem M
Occupation:
Coolie
Mother's Name:
Kumari M
Occupation:
Address:
4-3-135/5, Ranganaikalugutta, Hayath nagar, Hyderabad, AP, India
School:
Nimmagadda Anandamma Memorial Girls School
Grade:
LKG
Family Details:
Family History: This family of five migrated from Gadwal in Mahaboobnagar district. They have sent their only daughter to our school. Contact person at school: Mrs. V. Vijayalakshmi Phone number of contact: 9885472959

Sponsored By: Sridevei & Krishna Tadepalli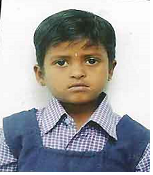 Name:
Akhila M
Sponsorship:

$200.00

Date of birth:
5 years
Father's Name:
Bheemaiah M
Occupation:
Coolie
Mother's Name:
Laxmi M
Occupation:
Odd Jobs
Address:
Banjara Colony, Hayath nagar, Hyderabad, AP, India
School:
Nimmagadda Anandamma Memorial Girls School
Grade:
LKG
Family Details:
Family History: This family belongs to Hyderabad. The family consists of two daughters and one son. Both the girls are studying and are sure to find decent jobs and improve the economic condition of their family which would in turn improve the health and wellbeing of the children in it. Contact person at school: Mrs. V. Vijayalakshmi Phone number of contact: 9885472959

Sponsored By: Geeta & Jenson Daniel
Name:
Jyothika M
Sponsorship:

$200.00

Date of birth:
Father's Name:
Narsing Rao M
Occupation:
Tailor
Mother's Name:
Lakshmi M
Occupation:
Address:
Bank Colony, Hayath nagar, Hyderabad, AP, India
School:
Nimmagadda Anandamma Memorial Girls School
Grade:
Family Details:
Family History: The family migrated from Nalgonda district. The father has no steady income. The young family has a toddler to take care of and they have admitted their daughter in our school. Mrs. V. Vijayalakshmi Phone number of contact: 9885472959

Sponsored By: Lakshmi & Sunil Thadani

Name:
Burre Subramanyam
Sponsorship:

$200.00

Date of birth:
22-03-1997
Father's Name:
B. Venkateswara Rao
Occupation:
Daily Labour
Mother's Name:
Koteswaramma. B
Occupation:
Daily Labour
Address:
D.No.17-56, B. Venkateswar Rao Kanuru, Navatha Road, Ramchandra Nagar Vijayawada. Cell. 9296705443
School:
HOPE FOR HUMANITY PUBLIC SCHOOL,
Grade:
VIII
Family Details:
B. Venkateswara Rao & his mother B. Koteswaramma is working as a daily wage workers in Autonagar. The boy met with a fire accident when he was 2 years old. His right hands fingers injured. But he writes very neatly & works very hard. M. VINOD BABU, 0866 2084224, with their phone and email address: PIONEERVINOD@YAHOO.CO.IN

Sponsored By: Jyotsna & Sreedhar Potarazu
Name:
Vinoda M
Sponsorship:

$200.00

Date of birth:
5 years
Father's Name:
Vittal M
Occupation:
Flowers seller
Mother's Name:
Indira M
Occupation:
Helps husband
Address:
Banjara Colony, Hayath nagar, Hyderabad, AP, India
School:
Nimmagadda Anandamma Memorial Girls School
Grade:
LKG
Family Details:
Family History: This family of six migrated from Vanaparthi in Medak district. They admitted their only daughter in our school. In spite of their meager income they are trying to educate all their children. If there is no economic pressure involved they are sure to continue with their daughter's education. Contact person at school: Mrs. V. Vijayalakshmi Phone number of contact: 9885472959

Sponsored By: Neelima & Rajeshwar Akula
Name:
PALLI HEMANTH
Sponsorship:

$200.00

Date of birth:
10/5/1996
Father's Name:
LATE P.APPALA NAIDU
Occupation:
Mother's Name:
P.LAKSHMI
Occupation:
COOLIE
Address:
SER CENTRE, PRASADAMPADU, VIJAYAWADA India
School:
VIKAS PUBLIC SCHOOL
Grade:
V
Family Details:
Contact person at school: VINOD BABU Phone number of contact 08662084224, 09985534709 Family History: P.Hemanth's father P.Appala Naidu commited suicide because of family economic crisis. Then the whole family became orphans. His mother works as a daily wage labour. The income of his mother is not sufficient to meet their daily needs of the family. So, she requested us to help the kid to provide good education.

Sponsored By: Vimala & Prasad Lingam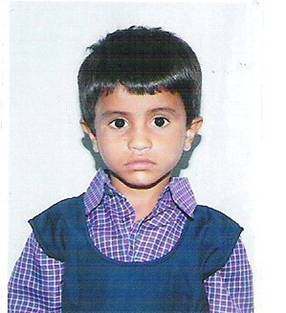 Name:
Josna R
Sponsorship:

$200.00

Date of birth:
3-4-2004
Father's Name:
Jagan R
Occupation:
Auto driver
Mother's Name:
Vijaya R
Occupation:
House wife
Address:
TRB Colony Hayathnagar
School:
Nimmagadda Anandamma Girls School, a project of Centre for Social Service
Grade:
LKG
Family Details:
The family is economically backward. Father is the sole bread earner. The family did not think much of the education of their daughter. They have a 2 year old little boy also who needs all their attention and money that they have. Though late they have now sent their daughter to school because it involves no additional expenditure to them at this stage.

Sponsored By: Roopa Nimmagadda
Name:
Anusha. K
Sponsorship:

$200.00

Date of birth:
6 Years
Father's Name:
K. Ghansya
Occupation:
Auto driver
Mother's Name:
K. Parvathi
Occupation:
House Wife
Address:
Banjara Colony Hayathnagar
School:
Nimmagadda Anandamma Girls School, a project of Centre for Social Service
Grade:
LKG
Family Details:
This tribal family migrated from Achampet. Though both their daughters education has been a little neglected they have now joined our school and started their education. Hopefully their lives will take a better turn from now on.

Sponsored By: Paavan Kotini
Name:
Akhila. K
Sponsorship:

$200.00

Date of birth:
4 Years
Father's Name:
K. Ghansya
Occupation:
Auto driver
Mother's Name:
K. Parvathi
Occupation:
House Wife
Address:
Banjara Colony Hayathnagar
School:
Nimmagadda Anandamma Girls School, a project of Centre for Social Service
Grade:
LKG
Family Details:
This tribal family migrated from Achampet. Though both their daughters education has been a little neglected they have now joined our school and started their education. Hopefully their lives will take a better turn from now on.

Sponsored By: Rajyalakshmi Nimmagadda (for Pooja Sree)
Name:
Anusha. R
Sponsorship:

$200.00

Date of birth:
5 Years
Father's Name:
Srinu R
Occupation:
Rent Auto Driver
Mother's Name:
Bujji. R
Occupation:
House Wife
Address:
Banjara Colony Hayathnagar
School:
Nimmagadda Anandamma Girls School, a project of Centre for Social Service
Grade:
LKG
Family Details:
This family of six includes four daughters. They migrated from Devarakonda in Nalgonda district. Three of their girls are studying in CSS School. Since the eldest is too old for admission into our school her education has come to a stop. All the rest of the girls are studying in CSS. This family is a good example of what would be the fate of girls in this economically deprived area.

Sponsored By: Bhagi Emani
Name:
Aishwarya V
Sponsorship:

$200.00

Date of birth:
3 years
Father's Name:
Raju V
Occupation:
Auto driver
Mother's Name:
Shobha V
Occupation:
House Wife
Address:
Banjara Colony, Hayathnagar
School:
Nimmagadda Anandamma Girls School, a project of Centre for Social Service
Grade:
LKG
Family Details:
This economically backward family has migrated from Nalgonda district. This socially aware family admitted their daughter in our school as soon as we started our school and is keen on educating both their children. It is very encouraging to us when we see such enthusiastic parents.

Sponsored By: Haritha and Prasad Potluri
Name:
Manogna T
Sponsorship:

$200.00

Date of birth:
26-3-2006
Father's Name:
Mohan T
Occupation:
Muneem in Malakpet Ghanj
Mother's Name:
Sangeetha T
Occupation:
House Wife
Address:
Plot No – 47, Bank Colony, Hayathnagar,Hyderabad A.P India
School:
Nimmagadda Anandamma Girls School, a project of Centre for Social Service
Grade:
LKG
Family Details:
This family originated from Bodhan in Nizamabad district. They are very happy that they are able to educate their daughter in an English Medium school so near to their house and they can now look after their three months old son properly.

Sponsored By: Pandu Balaram
Name:
Nandini S
Sponsorship:

$200.00

Date of birth:
4 years
Father's Name:
Ravi S
Occupation:
Auto driver
Mother's Name:
Doli S
Occupation:
House Wife
Address:
Banjara Colony, Hayathnagar, Hyderabad A.P India
School:
Nimmagadda Anandamma Girls School, a project of Centre for Social Service
Grade:
LKG
Family Details:
This family has come from Nagarjunasagar. The father has joined his eldest daughter in our school and we are hopeful that he will educate his younger daughter also when the time comes.

Sponsored By: Swetha Naroji
Name:
Pranaya R
Sponsorship:

$200.00

Date of birth:
2-3-2003
Father's Name:
Hari R
Occupation:
Auto driver
Mother's Name:
Kamala R
Occupation:
House Wife
Address:
Ambedkar nagar, Hayathnagar, Hyderabad A.P India
School:
Nimmagadda Anandamma Girls School, a project of Centre for Social Service
Grade:
LKG
Family Details:
This economically backward family of five manages to make ends meet from their meager earnings. Both the older boys are studying in Government Schools. They have now admitted their daughter in our school.

Sponsored By: Shama & Mohan Nannapaneni
Name:
Pooja K
Sponsorship:

$200.00

Date of birth:
6 years
Father's Name:
Ramudu K
Occupation:
Car driver
Mother's Name:
Ramana K
Occupation:
House Wife
Address:
H. No. 8, Banjara Colony Hayathnagar Hyderabad A.P India
School:
Nimmagadda Anandamma Girls School, a project of Centre for Social Service
Grade:
LKG
Family Details:
This family is originally from Kalrakurthi, Mahaboobnagar district. Their eldest daughter is studying in Government School. They have now admitted their daughter in our English Medium School and are very happy.

Sponsored By: Sudheera Pendli
Name:
Sangeetha B
Sponsorship:

$200.00

Date of birth:
4-3-2004
Father's Name:
Amal B
Occupation:
Auto driver
Mother's Name:
Bujji B
Occupation:
House Wife
Address:
Plot No. 15, Ambedkar Colony, Hayathnagar, Hyderabad A.P India
School:
Nimmagadda Anandamma Girls School, a project of Centre for Social Service
Grade:
LKG
Family Details:
This backward tribal family has originated from Palagutta Thanda in Nalgonda district. The father is keen on educating his family. Their son is studying in school and now they have also admitted their daughter in school. They are very hopeful that their children will see a better life once they are educated.

Sponsored By: Seshu and Ashok Cherukuru
Name:
TUMMALA KRISHNA MOHAN
Sponsorship:

$200.00

Date of birth:
23-04-2003
Father's Name:
LATE T.LAKSHMAIAH
Occupation:
Mother's Name:
T.MADHAVI LATHA
Occupation:
HOUSE WIFE
Address:
# 2-61, BALLEMVARI VEEDHI, RAMAVARAPPADU, VIJAYAWADA, A.P., INDIA
School:
VIKAS PUBLIC SCHOOL
Grade:
II
Family Details:
Mohan's father was died 2 years ago. He is having a elder sister, who is studying 4 class. The total family is residing with the grandparent's house. They are giving food and shelter to the entire family. The school management advised his mother to work somewhere. She agreed to that and requested us to help her one of the child's education

Sponsored By: Shivani Reddy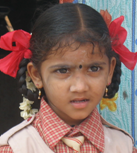 Name:
PERINI V.V. LAKSHMI DURGA
Sponsorship:

$200.00

Date of birth:
08-09-2006
Father's Name:
P.SRINIVASA RAO
Occupation:
DAILY WAGE LABOUR
Mother's Name:
P.AMARAVATHI
Occupation:
HOUSE WIFE
Address:
#. 2-33 A, B.H.COLONY, RAMAVARAPPADU, VIJAYAWADA, A.P., INDIA
School:
VIKAS PUBLIC SCHOOL
Grade:
L.K.G
Family Details:
: Durga's father works daily wage laborer in Autonagar workshop. She is having a younger brother with name P.Sai. Her grandparents are also staying with their family. So, her father has to feed whole big family. His earnings as a coolie is not sufficient for the whole family's bread and butter. Her mother has to look after the younger brother P.Sai who is one year old. So, she will not go for any work. So, her father requested us to help the child education.

Sponsored By: Kavitha & Anand Thukkaram
Name:
SALADI BHAVANI
Sponsorship:

$200.00

Date of birth:
30-09-2001
Father's Name:
S.SUBBA RAO
Occupation:
COOLIE
Mother's Name:
LATE S.DURGA
Occupation:
Address:
NEAR SAIBABA TEMPLE, PRASADAMPADU, VIJAYAWADA, A.P., INDIA
School:
VIKAS PUBLIC SCHOOL
Grade:
U.K.G
Family Details:
Bhavani's father is a coolie with no discipline. He is a drunker. He will earn very little amount and spend the amount in a wine shop. Her mother 2 years ago with simple diarrhea. Now the girl is helpless and her relatives approached the school management and requested to help the child.

Sponsored By: Carol Rego Davis
Name:
ARJA RAJITHA
Sponsorship:

$200.00

Date of birth:
24-02-2001
Father's Name:
Late A. VEERA RAGHAVAIAH
Occupation:
Mother's Name:
A.MARY (PSYCHIATRIC PATIENT)
Occupation:
NIL
Address:
HANUMAN NAGAR, RAMAVARAPPADU, VIJAYAWADA., A.P., INDIA
School:
VIKAS PUBLIC SCHOOL
Grade:
I
Family Details:
Arja Rajitha's father left his family and died in some other place. So, her mother was became psychiatric patient. So, her grandparents left the child under the guidance of pastor. He is feeding the child and asked our support for the child's education.

Sponsored By: Lakshmi & Rakesh Bobba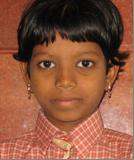 Name:
NADDI YESAMMA
Sponsorship:

$200.00

Date of birth:
07-05-2000
Father's Name:
Occupation:
Mother's Name:
N.APPALAMMA
Occupation:
Address:
HANUMAN NAGAR, RAMAVARAPPADU, VIJAYAWADA, A.P., INDIA
School:
VIKAS PUBLIC SCHOOL
Grade:
II
Family Details:
Her Father and Mother left the child with the kid's grandmother. Her grandmother cannot even tell about her parents. She left the child with the Orphanage. Now she is alone and cannot know about her family. The management of the home requested our school management to give good education to the child

Sponsored By: Lakshmi & Choudary Ganga
Name:
KOMMUREDDY DIVYA
Sponsorship:

$200.00

Date of birth:
07-07-2002
Father's Name:
LATE K.CHINNA RAO
Occupation:
Mother's Name:
K.BHAVANI
Occupation:
HOUSE HOLD WORK
Address:
School:
VIKAS PUBLIC SCHOOL
Grade:
I
Family Details:
Divya's father china rao was a employee in a Hotel. When he was working in a hotel he suffered with the failure of the two kidneys. But, lack of ignorance and illiteracy he neglected to take treatment. So, he died with lack of proper medical facilities. Her mother cannot even feed the child. Her mother has to look after her grandmother who is sick and bedridden. So, she came to our school and asked the help of the school management to give good education to her child.

Sponsored By: Lakshmi & Choudary Ganga

Name:
KONA ABHIRAM
Sponsorship:

$200.00

Date of birth:
02-10-2000
Father's Name:
K.SATYANARAYANA
Occupation:
LORRY DRIVER
Mother's Name:
K.PADMA
Occupation:
HOUSE WIFE
Address:
NEAR KRANTI RESTUARENT, NEAR RAMAVARAPPADU RING, RAMAVARAPPADU, VIJAYAWADA, A.P. INDIA.
School:
VIKAS PUBLIC SCHOOL
Grade:
II
Family Details:
K.satyanarayana who is father of K.Abhiram is drug addict. He always spend his total income for drinking alcohol and cheap liquor. He will not care the family. His mother K.Padma is helpless woman who is illiterate and suffers a lot with his husband's bad habits. So, she came to our school and requested us to help her child to provide good education

Sponsored By: Janaki & Padma Nibhanupudy
Name:
YERRABATI SIVA
Sponsorship:

$200.00

Date of birth:
01-07-2003
Father's Name:
LATE Y.SANTHA RAO
Occupation:
Mother's Name:
Y.SEETHA MAHA LAKSHMI
Occupation:
WORKING IN A PRESS
Address:
DOOR NO. 1-26 A, BALLEMVARI VEEDHI, RAMAVARAPPADU, VIJAYAWADA, AP., INDIA.
School:
VIKAS PUBLIC SCHOOL
Grade:
I
Family Details:
Y.SIVA'S FATHER LEFT HIS FAMILY ALL ALONE 5 YEARS BACK. HE IS HAVING ANOTHER TWIN BROTHER Y. KESAVA. HIS FAMILY TOOK SHELTER IN THEIR GRANDPARENTS HOUSE. HIS MOTHER'S INCOME IS NOT SUFFICIENT FOR THE FAMILY'S BREAD AND BUTTER. SO, HIS GRAND PARENTS APPROACHED THE SCHOOL MANAGEMENT TO SUPPORT THE KIDS EDUCATION.

Sponsored By: Sushma Boppana (for Paresh)
Name:
YERRABATI KESAVA
Sponsorship:

$200.00

Date of birth:
01-07-2003
Father's Name:
LATE Y.SANTHA RAO
Occupation:
Mother's Name:
Y.SEETHA MAHA LAKSHMI
Occupation:
WORKING IN A PRESS
Address:
DOOR NO. 1-26 A, BALLEMVARI VEEDHI, RAMAVARAPPADU, VIJAYAWADA, AP., INDIA
School:
VIKAS PUBLIC SCHOOL
Grade:
I
Family Details:
Y. KESAVA'S FATHER LEFT HIS FAMILY ALL ALONE 5 YEARS BACK. HE IS HAVING ANOTHER TWIN BROTHER Y. SIVA. HIS FAMILY TOOK SHELTER IN THEIR GRANDPARENTS HOUSE. HIS MOTHER'S INCOME IS NOT SUFFICIENT FOR THE FAMILY'S BREAD AND BUTTER. SO, HIS GRAND PARENTS APPROACHED THE SCHOOL MANAGEMENT TO SUPPORT THE KIDS EDUCATION

Sponsored By: Sushma Boppana (for Maya)
Name:
Sandeep Kolluru
Sponsorship:

$200.00

Date of birth:
Oct 7th 2003
Father's Name:
Raja kara rao Kolluru
Occupation:
Left Family
Mother's Name:
Anuradha Kolluru
Occupation:
Agricultural Coolie
Address:
Kottesu, Kottagudem, Bhattiprolu Mandal, Pedalanka, AP-52257, India
School:
Swathi Model School, Pedalanka
Grade:
UKG
Family Details:
The Child's father left the family. Mother is an agricultural coolie and her income is not enough to send the child to the school. Mother is looking for help to send her child to school for education.

Sponsored By: Krishna Rao Boppana (on behalf of their Grandson, Paresh).
Name:
Nandini N
Sponsorship:

$200.00

Date of birth:
3-3-2004
Father's Name:
Gopal N
Occupation:
Passed way
Mother's Name:
Yadamma N
Occupation:
Coolie
Address:
H. No-4-3-135/73/1, Hayath nagar, Hyderabad, AP, India
School:
Nimmagadda Anandamma Memorial Girls School
Grade:
LKG
Family Details:
Contact person at school: Mrs. V. Vijayalakshmi Phone number of contact: 9885472959 Family History: The family is a native of Solipuram. The death of the head of the family has left the mother and child in a very vulnerable situation. Getting education at no extra cost is a dream come true to them. The main aim of our school is to help girls like her get basic education.

Sponsored By: Leela Nimmagadda
Name:
Hemalatha C
Sponsorship:

$200.00

Date of birth:
5 years
Father's Name:
Venkatramaiah C
Occupation:
Mestry
Mother's Name:
Salomi C
Occupation:
House wife
Address:
Banjara Colony, Hayath nagar, Hyderabad, AP, India
School:
Nimmagadda Anandamma Memorial Girls School
Grade:
LKG
Family Details:
Contact person at school: Mrs. V. Vijayalakshmi Phone number of contact: 9885472959 Family History: The family is originally from RR District. Though this family of six is struggling to survive all the three older children are going to school. Since the family has lived close to the city education is on their priority list.

Sponsored By: Ajay & Abby Ghanta

Name:
Gangotri K
Sponsorship:

$200.00

Date of birth:
27-5-2005
Father's Name:
Ravi K
Occupation:
Farmer
Mother's Name:
Pulamma K
Occupation:
Does odd jobs
Address:
Banjara Colony, Hayath nagar, Hyderabad, AP, India
School:
Nimmagadda Anandamma Memorial Girls School
Grade:
LKG
Family Details:
Contact person at school: Mrs. V. Vijayalakshmi Phone number of contact: 9885472959 Family History: This family which is economically backward originally comes from Chautuppal. Since they have three daughters the parents feel they are burdened enough with their upkeep and planning for their future. Since joining one of their daughters in our School has no monetary implications they are sending her to school.

Sponsored By: Ravi & Sunitha Ghanta
Name:
PAIDIPALLI SUNNY BABU
Sponsorship:

$200.00

Date of birth:
12/10/2000
Father's Name:
P.SRINU
Occupation:
Mother's Name:
P.MANGAMMA
Occupation:
FRUIT SELLER
Address:
DOOR NO. 1/9/1, ENIKEPADU, VIJAYAWADA. India
School:
VIKAS PUBLIC SCHOOL
Grade:
III
Family Details:
Contact person at school: VINOD BABU Phone number of contact 08662084224, 09985534709 Family History: P.Srinu, father P.Sunny Babu is a drug addict. He will not support the family in any way. His mother sells fruits for feeding the children. So, she requested us to help her child for good education.

Sponsored By: Jyothi & Chittaranjan Reddy
Name:
Mancherla Satishkumar
Sponsorship:

$200.00

Date of birth:
04/09/1998
Father's Name:
LATE M.SUBBA RAO
Occupation:
Mother's Name:
M.PADMAVATHI
Occupation:
Address:
4/38,MALLEMUDIVARI VEEDHI, RAMAVARAPPADU, VIJAYAWADA. India
School:
VIKAS PUBLIC SCHOOL.
Grade:
V
Family Details:
Contact person at school: VINOD BABU Phone number of contact 08662084224, 09985534709 Family History: M.Subba Rao died in an severe road accident. From then M.Satish and his mother M. Padmavathi are staying in their grand parents house. Grand parents are very old and they are giving food and shelter to both mother and child. So, they requested us to help the children for good education.

Sponsored By: Sridevi & Krishna Tadepalli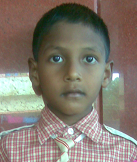 Name:
Narayana Venkata Sai Teja
Sponsorship:

$200.00

Date of birth:
17/06/2002
Father's Name:
LATE N.SRINIVAS RAO
Occupation:
Mother's Name:
N.SUDHA RANI
Occupation:
COOLIE
Address:
6/77, NEAR RAILWAY B. CABIN, RAMAVARAPPADU, VIJAYAWADA India
School:
VIKAS PUBLIC SCHOOL
Grade:
I
Family Details:
Contact person at school: VINOD BABU Phone number of contact 08662084224, 09985534709 Family History: N.V.S.Teja's father Srinivasa Rao died with T.B. His mother Sudharani is working as a Coolie. Mother and child are alone in the concrete jungle. Her earnings are not sufficient to maintain their livelihood. Sio, she requested us to help her kid in providing good education.

Sponsored By: Francine & Arun Alagappan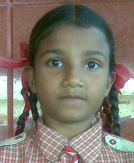 Name:
PAIDIPALLI RECHEL JYOTHI
Sponsorship:

$200.00

Date of birth:
15/08/2004
Father's Name:
P.SRINU
Occupation:
Mother's Name:
P.MANGAMMA
Occupation:
FRUIT SELLER
Address:
DOOR NO. 1/9/1, ENIKEPADU, VIJAYAWADA. India
School:
VIKAS PUBLIC SCHOOL
Grade:
III
Family Details:
Contact person at school: VINOD BABU Phone number of contact 08662084224, 09985534709 Family History: P.Srinu, father P.Sunny Babu is a drug addict. He will not support the family in any way. His mother sells fruits for feeding the children. So, she requested us to help her child for good education.

Sponsored By: Francine & Arun Gopalan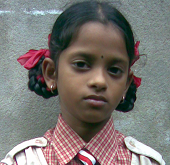 Name:
KONA LIKHITA
Sponsorship:

$200.00

Date of birth:
23/11/2004
Father's Name:
K.BALAJI
Occupation:
Mother's Name:
K.RAMA DEVI
Occupation:
TAILOR
Address:
AGF6, ANKITA APARTMENT, RAMAVARAPPADU, VIJAYAWADA. India
School:
VIKAS PUBLIC SCHOOL
Grade:
II
Family Details:
Contact person at school: VINOD BABU Phone number of contact 08662084224, 09985534709 Family History: K.Likhita's father K.Balaji is missing since 2 years. Child and mother are depending on their grand parents. Now her mother is learning the sewing machin. Her mother cannot provide the child good education facilities. So the grand parents of the child requested us help the kid for good education.

Sponsored By: Francine & Arun Alagappan
Name:
MATTA PUJITHA
Sponsorship:

$200.00

Date of birth:
19/08/2004
Father's Name:
MATTA SUBBA RAO
Occupation:
Mother's Name:
M.VARA LAKSHMI
Occupation:
HOUSE WIFE
Address:
MURALINAGAR, KANURU, VIJAYAWADA. India
School:
VIKAS PUBLIC SCHOOL
Grade:
II
Family Details:
Contact person at school: VINOD BABU Phone number of contact 08662084224, 09985534709 Family History: M.Pujitha's father works as a dailyl labour. His earnings are not sufficient for the family's food and shelter. So, they requested us to help the kid for good education.

Sponsored By: Francine & Arun Alagappan
Name:
Gorikapudi Vamsi
Sponsorship:

$200.00

Date of birth:
17/09/1999
Father's Name:
G.ACHAIAH
Occupation:
Mother's Name:
G.MARIYAMMA
Occupation:
Address:
RAMACHANDRA NAGAR, MURALI NAGAR, VIJAYAWADA. India
School:
VIKAS PUBLIC SCHOOL
Grade:
IV
Family Details:
Contact person at school: VINOD BABU Phone number of contact 08662084224 09985534709 Family History: G.Achaiah is a coolie. His younger daughter is suffering with heart problem. She had a major surgery. She is one year old. G.Achaiah earnings as a colie are not sufficient for the treatment of the daughter and feeding the children. So, he requested our help to provide good education to the kid.

Sponsored By: Venu Dandamudi